YouTube has announced the launch of a new music service.
A new streaming service called "YouTube Music" will launch 22 in May, reports official blog of video hosting.
YouTube is a place of amazing performances with fans, the time has come to make this place more convenient, - with these words the company announced the official start of the service.
Indeed, according to statistics every month more than one billion people watch and listen to YouTube on the works from more than two million authors and performers. According to the video hosting "YouTube Music" is a new music streaming service created only for music: official songs, albums, thousands of playlists and music radio, as well as a huge list of YouTube remixes, live performances, covers and music videos that you can't find it anywhere - everything is organized and personalized. For the first time all the movements of music you can find in one place.
YouTube Music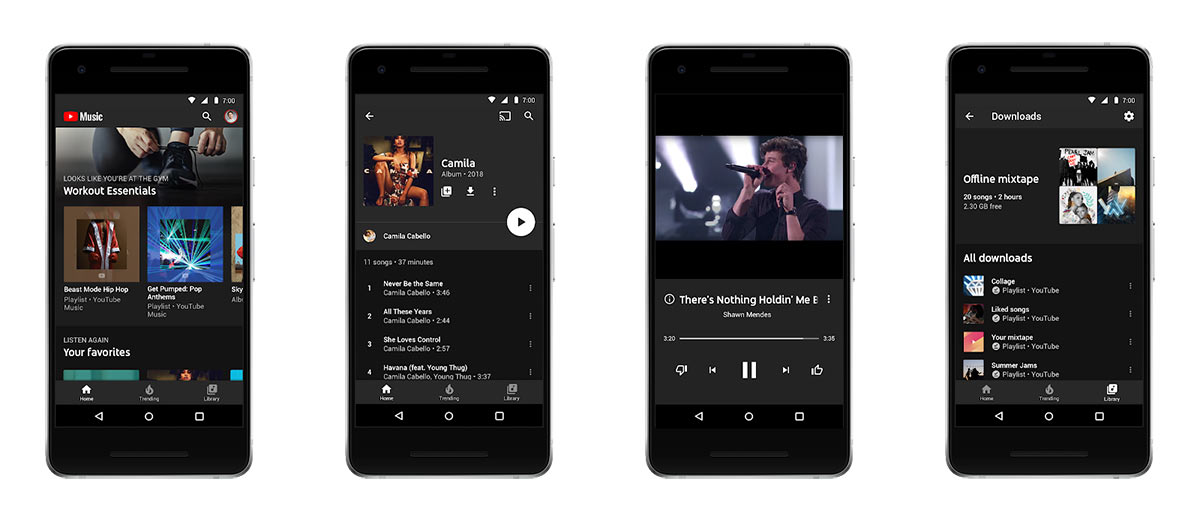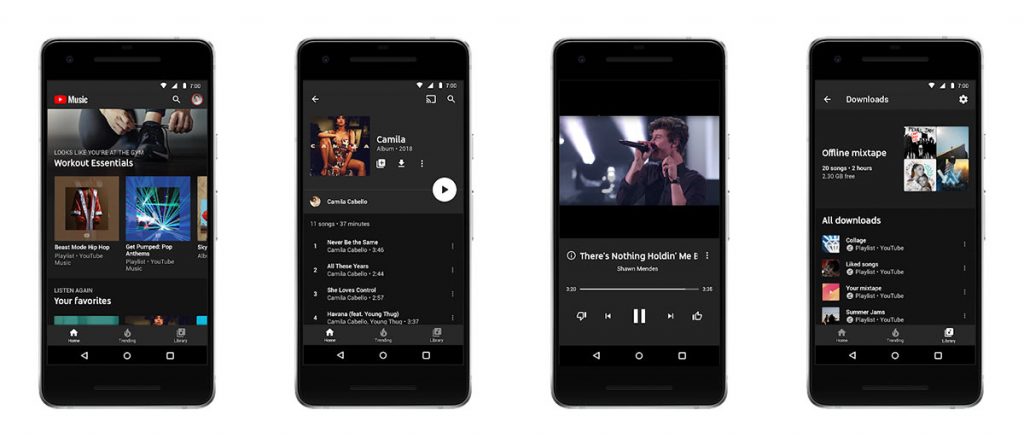 New music streaming from YouTube
An updated mobile application and a new desktop player designed specifically for music.
YouTube Music will have thousands of playlists, official versions of millions of songs, albums, radio services and more, in addition to all the music videos that people have come to expect from YouTube itself.
Find more music you are looking for.
Remixes, covers, live versions, as well as exclusive issues that you can not find anywhere else - from the world's biggest performers to the most recent authors.
New, iconic, as well as rare videos.
The search service "YouTube Music search" works even if you do not know exactly what you are looking for ... we will find the result, even if you entered simple colloquial phrases and approximate words in the search.
Easy to discover new music.
The personalized YouTube Music home screen dynamically adapts to provide recommendations based on the listening history of people based on location. In the airport? We recommend something relaxing before the flight. The entrance to the gym? We will offer several dynamic compositions to encourage you. And so on!
Thousands of playlists to help you discover new music. This means that no matter what kind of music you like, where you are, what you do or what mood you are in, you can easily find the right playlist for the right moment.
YouTube Music Premium
While fans can free use YouTube Music, the company launches and paid YouTube Music Premium.
A subscription to the service (the declared cost of about 600 rubles per month) makes it possible to listen to and download audio content. If you are a subscriber to Google Play Music, you get a YouTube Music Premium membership as part of your subscription. And if you use Google Play Music, nothing will change - you can still get access to all your music, downloads and playlists in Google Play Music, as always.
YouTube Premium
In order to expand the capabilities of YouTube Music Premium outside of the music application, the video hosting service intends to introduce the YouTube Premium service in the near future, an updated YouTube Red subscription service, which has never reached Russia.
A special feature of YouTube Premium is that in addition to providing free content and the ability to upload millions of videos to YouTube, it will also include the new YouTube Music service (for new subscribers from Russia, the price is estimated to be about 750 rubles per month).
Starting from 22 in May, 2018 will be available for users in the United States, Australia, New Zealand, Mexico and South Korea. In June, the month new sites will appear in Austria, Canada, Denmark, Finland, France, Germany, Ireland, Italy, Norway, Russia, Spain, Sweden, Switzerland and the United Kingdom.
For impatient users who want to know exactly when new services can be used, YouTube offers launch alert service.
Photo in the top provided by mobileimho.ru