Artists often perform in the southern part of Dagestan, where the audience, according to their producer, is very fond of oriental musical style. That is why the singers decided to record a romantic, dynamic track, under which you want to dance.
The search for a suitable composition with a bright oriental flavor led them to the well-known arranger Ramiz Gadzhialiyev, who created the song For You, written in the words of the author and performer Aziz Kadyrov.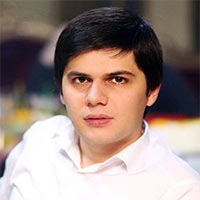 "I am glad that another bright duet appeared in the repertoire of Akif and Iyary. It seems to me that any song is more interesting when it combines female and male vocals. And since the actors of the Brand production center often perform together, the public will be able to hear the new track more often, "says producer Magomedhan Ilyasov.
From today, the song "For you" is available on all digital platforms.