New sound gave the old Karachai song "Altyn tyushle" ("Golden
dreams ") Mariana Albotova @mary_albotova. The composition to the words of Husei Jaubayev and the music of Tamara Urtenova tells about the world of dreams where you can meet your love ...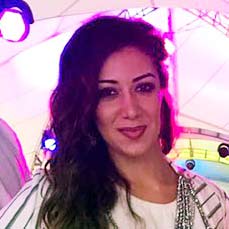 "Having once listened to the musical archive of the House of Radio in Cherkessk, I stumbled upon this song and immediately imbued it," says Mariana, "Oh, you dreams, my dreams! Golden dreams ... Let wings take me to unearthly edges! ", - in these words there is so much warmth, so much hope. And paired with a beautiful and melodic motif, they can hardly leave indifferent as romantics as I am. Therefore, I wanted to give this song a second life and share it with my audience. I'm sure the audience will like it! "
Dance composition "Altyn tushle" already has access to listen
downloads.
Listen and download the song of Altyn Tushle by Mariana Albotova