New compilation released Amyrins called "my life"
The album consists of ten songs and is available for download.
Listen and download: on all major music services, including: iTunes, Google play, Apple music, Beeline Music, Yandex.Music, as well as in the BOOM application (for users of social networks Vkontakte and Odnoklassniki).
Today, with the support of the music publishing house "Zvuk-M", the premiere of the second album of the popular singer, the author of many hits - Amirina, took place.
The novelty was named after one of the songs included in the track list - "My Life" and at the same time, according to the artist, it became an excellent reflection of the concept of this album.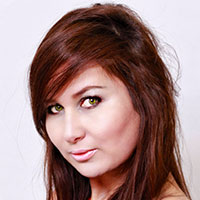 Amirina: "My new album is as multifaceted as my life! It has a place of happiness and sadness, love and parting, victories and defeats. The combination of these experiences is life itself. Therefore, the music that I write is multidimensional - I am not afraid to try different directions, to experiment. In addition, students perceive these experiments with great attention and warmth. So, included in the album, a little bold and energetic new song "Degrees" quickly gained the title of "high-degree track."
Total track list included 10 songs, 8 of which - the author. In addition to the composition "Degrees", the album included duets with young talented artists: "Unusual", "Here it is love", "Jealousy". According to the artist, writing the album was a very laborious process:
"These songs were created at different times, the plots are not similar, genres, too.
And the compositions are always written in different ways: sometimes with ease - the text and the melody itself come to mind, and sometimes it happens that the work is very difficult. But in the end, I was surprised myself how this or that song did find its logical conclusion. I hope the album will resonate in the hearts of my listeners. I want to wish everyone that life was filled with music, endless happiness and joy, and, of course, pleasant listening! ", Says Amirina.