On the eve of the festive event dedicated to the 25 anniversary of the formation of the Republic of Karachay-Cherkessia, Head of the KCR Rashid Temrezov presented state awards and thanks to people who made a significant contribution to the development of the republic.
Among the 40 people, whose work was noted, there was also a star of the music publishing house "Zvuk-M" - singer Amirinawhich was awarded the title of Honored Artist of the KCR.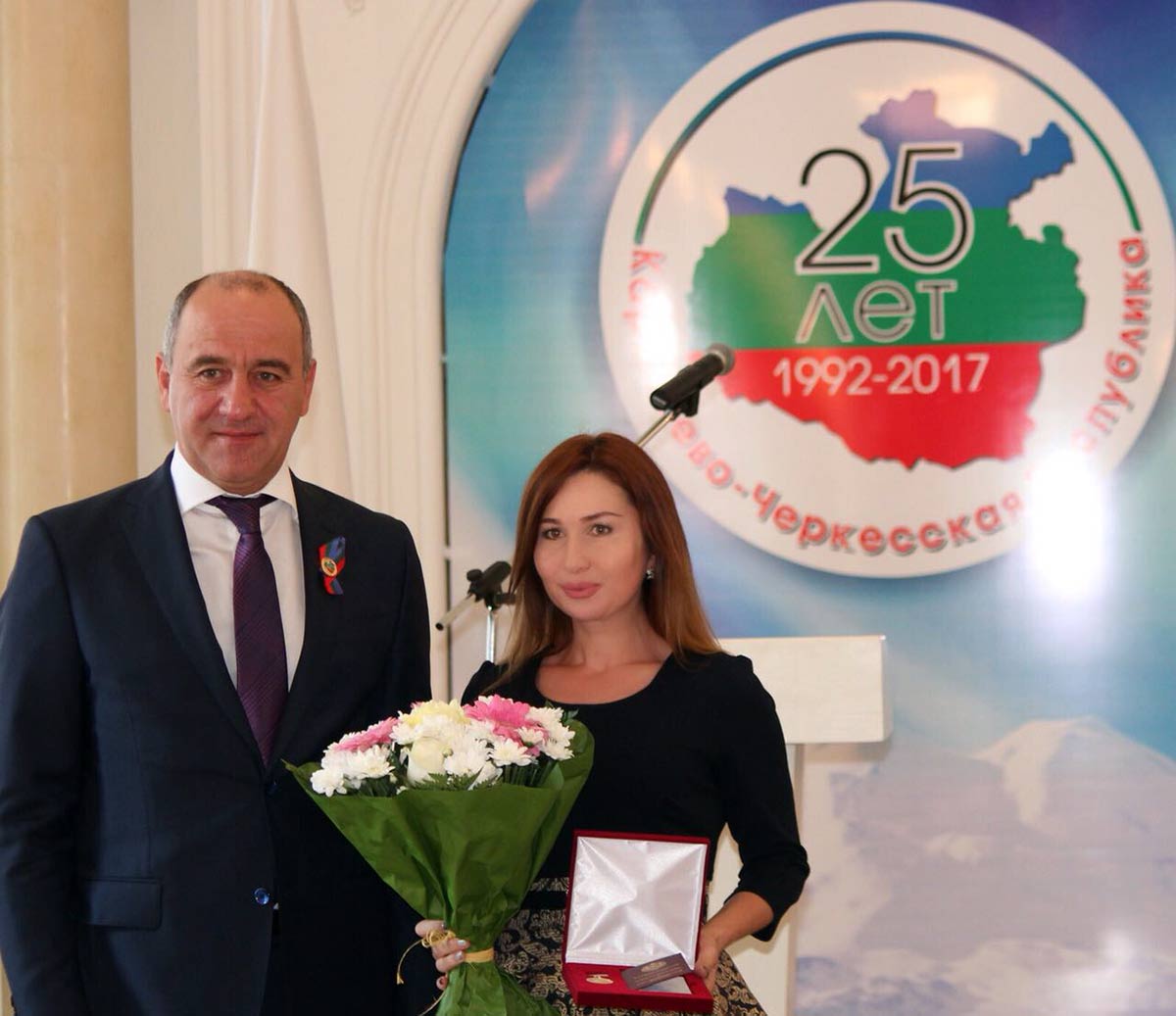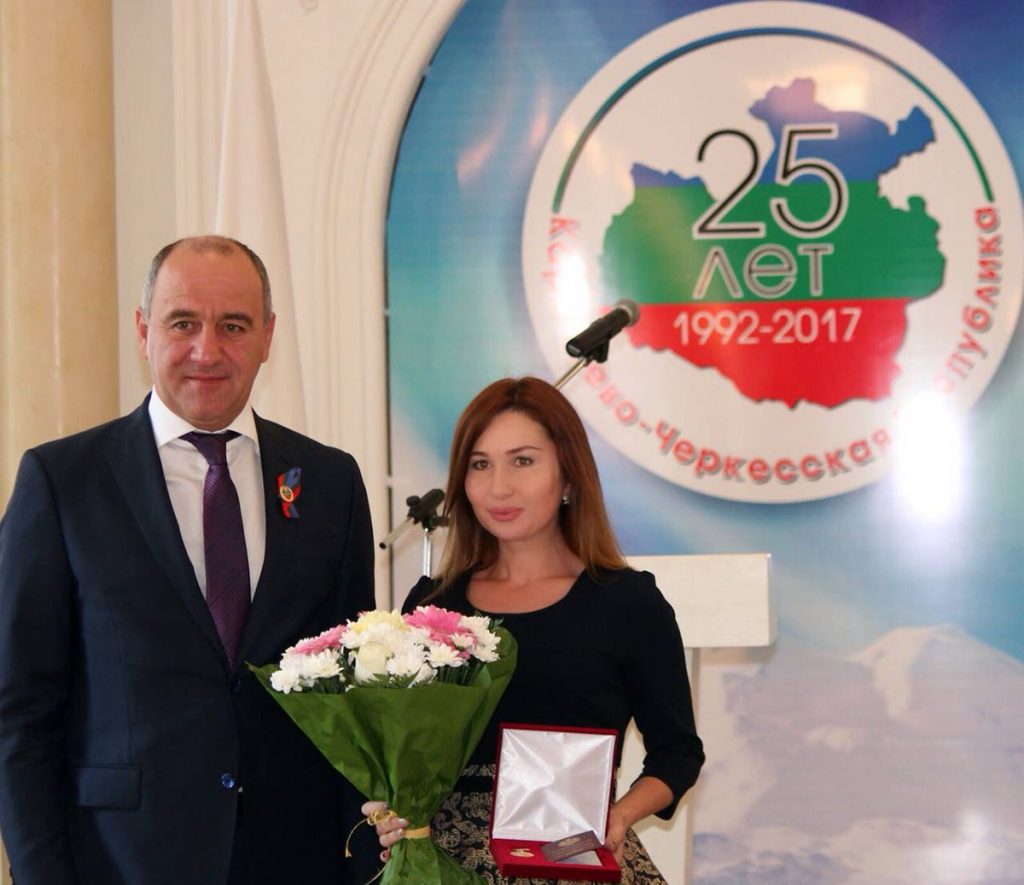 "At the time of the presentation, I felt the excitement and joy that my work was so highly marked. I believe that such a status obliges the artist to carry out his creative activity even more seriously and consciously. Moreover, when your work is noticed and noted, it gives an impetus to move on - to contribute to the development of culture and the preservation of its heritage. "
Inspired by another creative victory, Amirina is now actively preparing for the author's concert. with the participation of Caucasian pop stars, performing her songs, and also plans together with the company "Sound-M" in the near future to begin shooting the new video.