In the repertoire Angelica Akhmedova @angelikaahmedova An unusual novelty appeared - the lyrical composition in Persian - "Joye too nist", which was created by authors from Tajikistan: the poet Nurullo Orif, the composer Sancharbek Sanginov, the arranger Erik Khamidov. The work was led by Bakhtovar Raҳmonzoda.
Listen and download the song "Joye too nist" by Angelica Ahmedova
As the singer said, the song from the first listening of the demo version touched her heart. After all, this is a story about love, a contempt of love.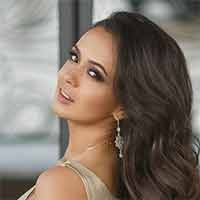 "The name of the single is translated into Russian as follows:" The house where you are not, "explains Angelica," I was deeply moved by the lines from the song: "... the house where there is no you, let it burn with fire ...". This line is so easy, but at the same time the power of a loving female heart is so deeply reflected that even those who do not know Persian will surely feel that this recognition. In my own case, they probably also played roots - my grandmother on my father's line is of Turkic origin. Therefore, this whole project as a whole is close and clear to me. I hope that my listeners will love him no less! "
You can listen and download the song "Joye too nist" by Angelika Ahmedova on our website. Also, the track is available in all digital storefronts.
We also offer fans of Angelica Ahmedova to listen to his most popular songs according to the version of the Yandex.Music portal.
Popular songs of Angelica Akhmedova