In February, The Wall Street Journal published statistics, which suggested that by the summer of 2018, Apple Music would remove Spotify from the post of the most popular streaming service.
Not so long ago, a new statistic was released, supporting the findings of the WSJ. The Apple Music service appeared three years ago and during that time gathered about 35 million subscribers worldwide, while Spotify, launched in 2008, two months ago reached the mark of 70 million users. In February, Verto Analytics called it the most popular streaming service. Statistics estimated the number of unique visitors, the average listening time, the most popular devices from which users listen to music, and other parameters. In the first place was Apple Music with 49,5 million unique visitors per month and coverage in 23%. Second place went to Spotify with 47,7 million "unique" and 22% coverage. The most popular device for listening to music from Apple Music was the smartphone - it was used in 99% of cases, while 55% of subscribers used the mobile version of Spotify for a month.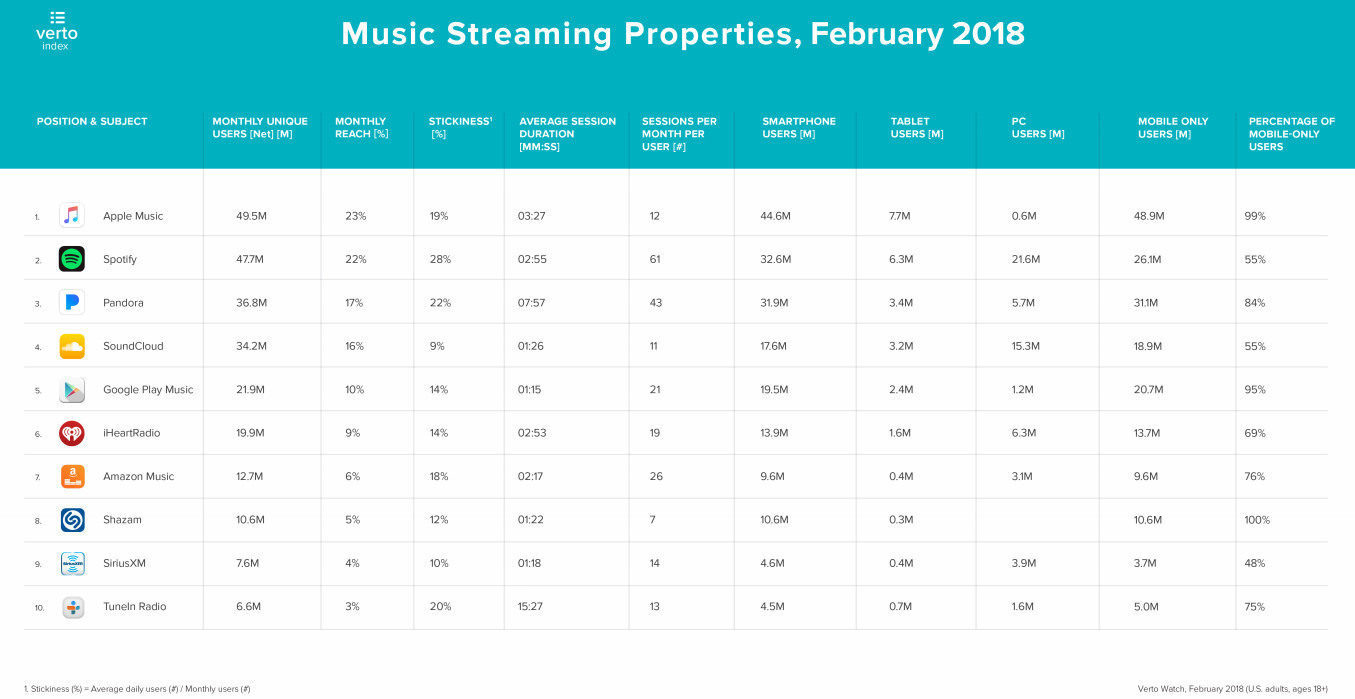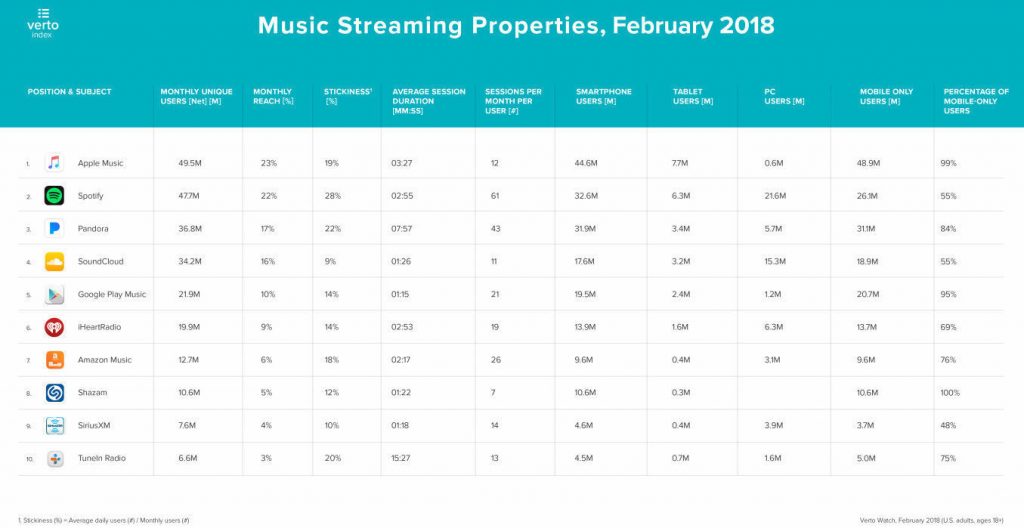 Pandora and SoundCloud fought for third place on this list with 36,8 and 34,2 million unique users, respectively.
Pandora service was more often included on smartphones, and SoundCloud - on computers. The statistics also take into account the "commitment" parameter, which shows the degree of user loyalty to the service and the regularity of its use. Spotify has this parameter higher than Apple Music - 28% versus 19%. On average, users came to Spotify 61 once a month - about twice a day, while Apple Music subscribers used the 12 service once a month.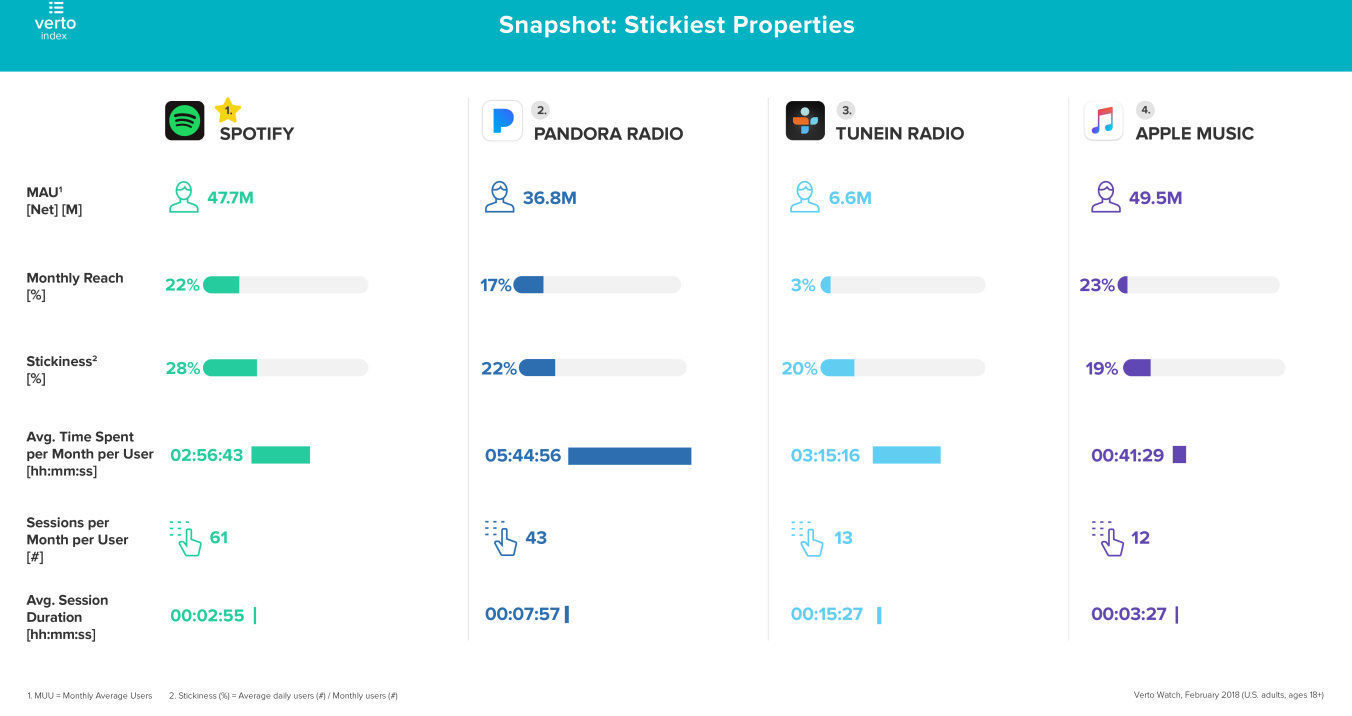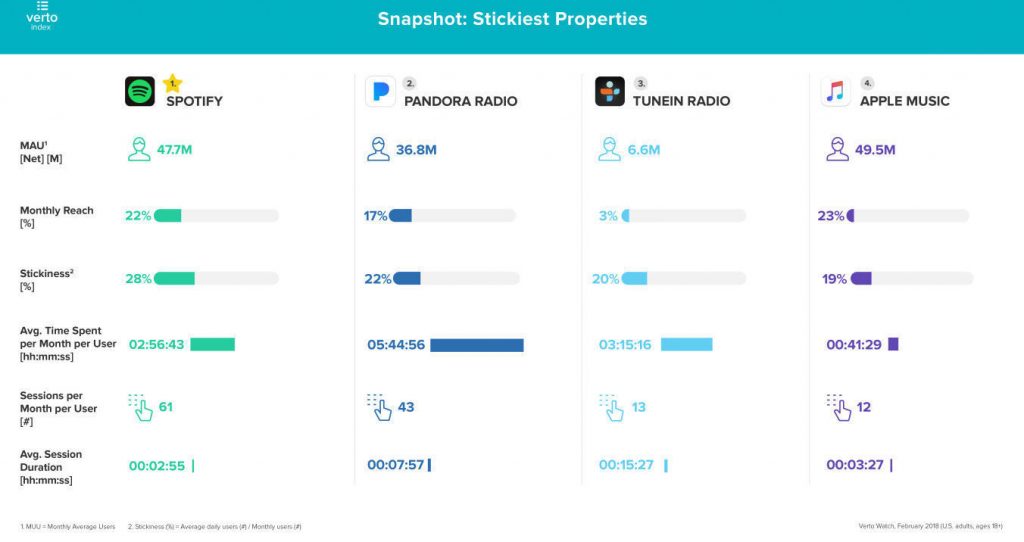 At the same time, according to statistics, Spotify is often included, but not for long: the average duration of one listening session is 2: 55. With Apple Music, this figure is 3: 27, with Pandora it reaches 7: 57, and TuneIn users spend almost 15 and a half minutes in the service.
It is worth noting that women use Apple Music and Pandora more often than men: they make up 56% and 59% of users of these services. Spotify is more popular with men - 56% of subscribers.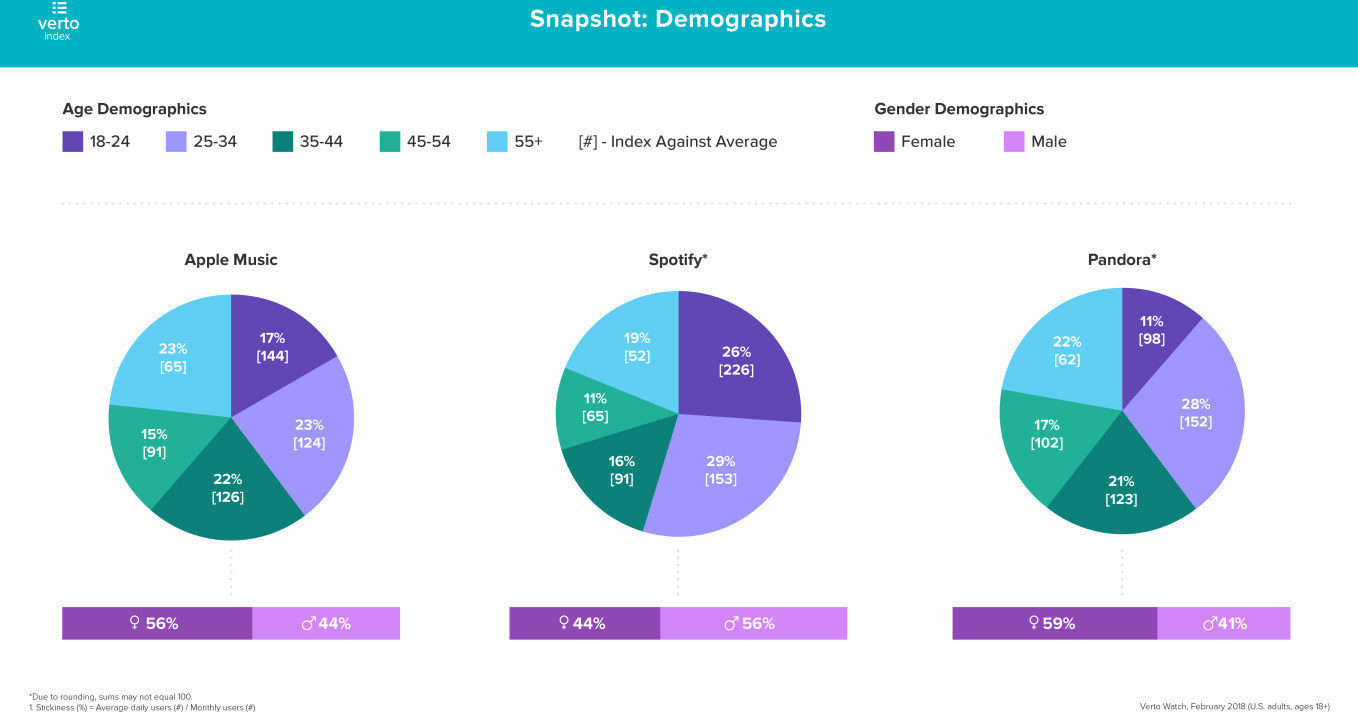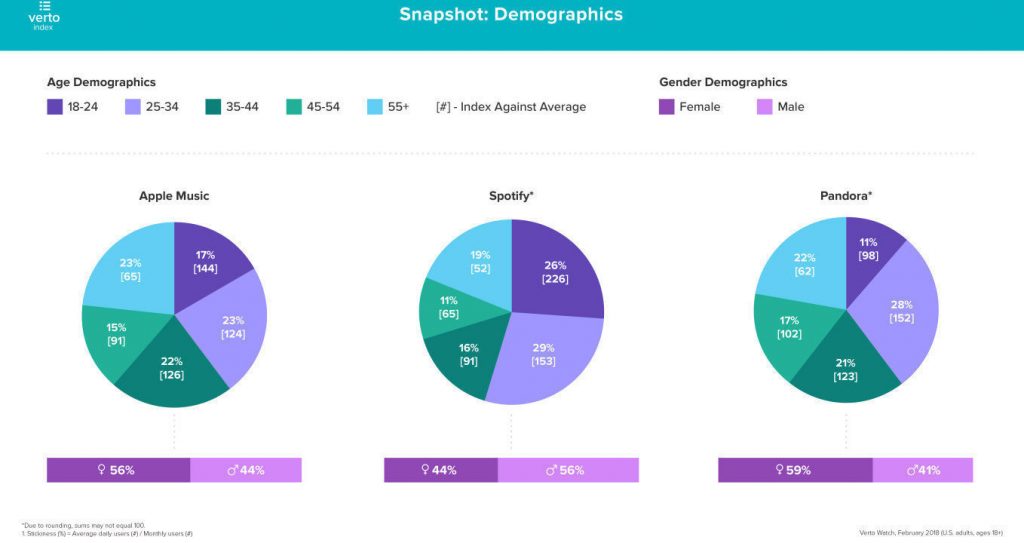 The distribution by age group is also unusual: Apple Music enjoys an equal number of subscribers between the ages of 55 years and from 25 to 34 years (by 23%), followed by listeners between the ages of 35 and 44 years. Spotify is most popular with young people: 24% accounts for users between the ages of 35 and 29, and 18% of listeners from 24 to 26.
Posted on materials stereo.ru