"Ue Sydephiehasch" ("You enchanted me") - a new lyrical composition Arthur Kunizheva @artur_kunizhev, the words to which was written by Maya Shidugova, and the music by the composer Alim Tarchokov.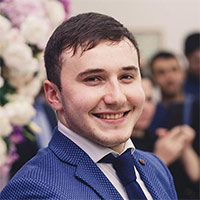 "This song is special for me," says the performer, "firstly, it is not like my other tracks, and secondly, I dedicate it to my wife. The words of this composition fully reflect my thoughts and emotions. In my opinion, the text turned out perfect!
I want to wish all my listeners happiness. Love and respect each other, be faithful to your choice! "
The track "Ue sydephiehasch" is already available for listening and downloading.
Listen and download the track of Artur Kunizhev "Ue Sydephyehashch"