#Super hit by Arthur Khalatov
Arthur Khalatov prepared a refreshing summer musical cocktail for his fans - a song called # SuperHit! The ingredients were carefully chosen: here is the "Master Party" by MiyaGi & Endgame, and the "Medusa" MATRANG, and "Keep My Hand" by Dima Bilan, and "The mood color is blue" by Philip Kirkorov and "My Half" Kare and his own "Singing Guitar" .
Listen and download # SuperHit Arthur Khalatov right now! The song is already available on all major music services, including: iTunes, Google play, Apple music, Beeline Music, Yandex.Music, as well as in the BOOM application (for users of social networks Vkontakte and Odnoklassniki).
Listen and download # Super Hit Arthur Khalatov
Dressing gowns have always been distinguished by creativity, so that as soon as he got the idea to sing a song about songs, he immediately turned to the author of words and music, Arthur Besaev, who helped bring this idea to life.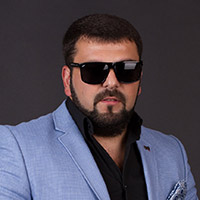 "It turned out such a dancing, fun track about a guy trying to abstract from popular music, which, to put it mildly, tired of him. But to do this is not an easy task. After all, hits sound from every passing car, in a taxi, at friends and wherever you come! - says Arthur, - for me this song is something new, youth style, trend composition, it is different from what I performed before, and, I hope, will please everyone! "