What will be remembered when love goes away? Smiles, emotions, important moments. All this needs to be appreciated - the performer thinks so Aslan Kyatov @ aslan.kyatov and it is about this that he sings in his new composition entitled "Give Me a Memory".
Listen and download the song of Aslan Kyatov "Give me as a souvenir"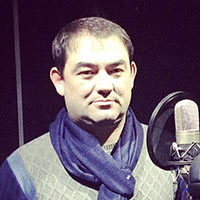 "This song was written by Simon Osiashvili. In my opinion, it has everything: a beautiful melody, words with meaning, and a performance from the heart, "Aslan says with a smile," I hope she will give a romantic mood to those who appreciate my work. I wish you pleasant listening, spring warmth and happiness! "
The single "Give me a souvenir" is already available on all digital platforms.