Name: Tlebzu Aslan Nurdinovich
Date of Birth: 24 February 1981 city
Place of Birth: but. Jijihable Teuchezhskogo area.
Ranks: Honored Artist of the Republic of Adygea, Honored Artist of the Karachay-Cherkess Republic
Education: higher (legal)
Musical education: higher education
Start a music career: November 2000, XNUMX
Albums: Highlanders, CAFA, FREEDOM (preparing for release)
Life motto: "Take only positive and be able to enjoy life!"
A. Tlebzu: "Music for me is a whole world!"
Official pages of Aslan Tlebzu on social networks:
Video clips of Aslan Tlebzu
Articles about Aslan Tlebzu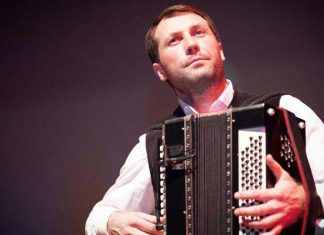 The concert of AROOVAK "ETHNIKA" was successfully held in Sharjah. A large-scale international socio-cultural project of AROOVAK "ETHNIK" was held within the walls of the Main Hall of the American University of Sharjah (UAE). A lot of people...