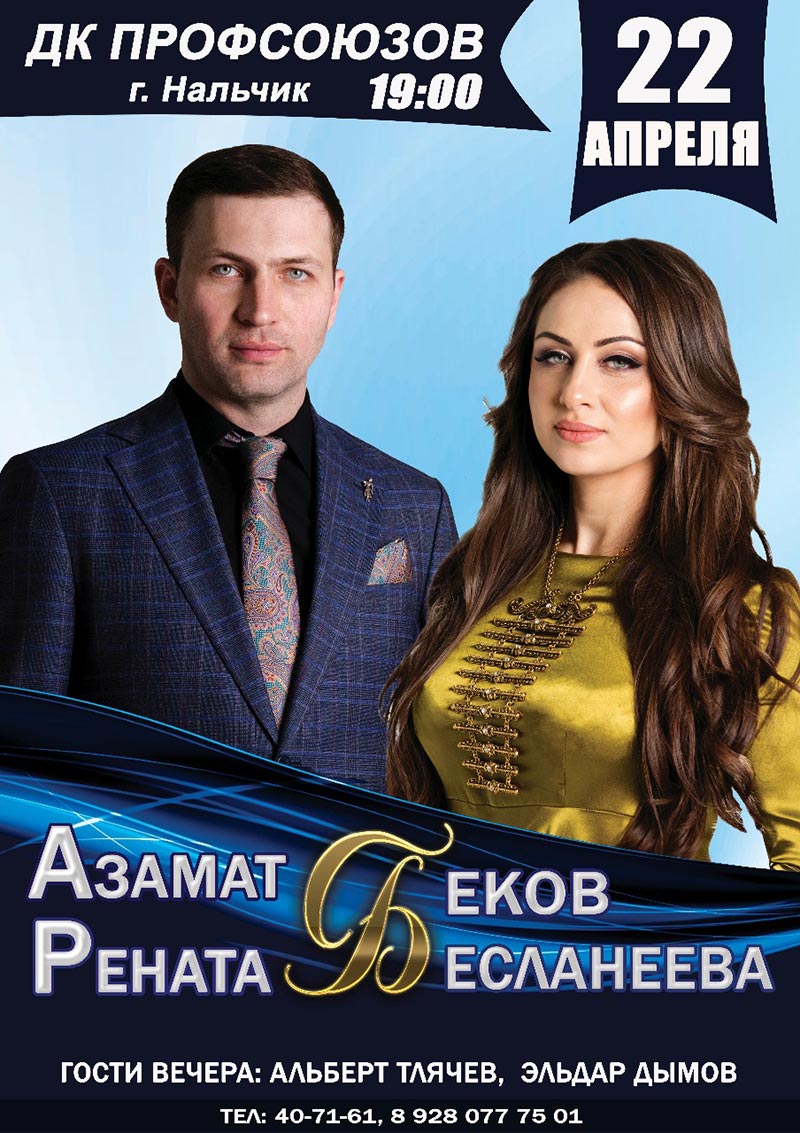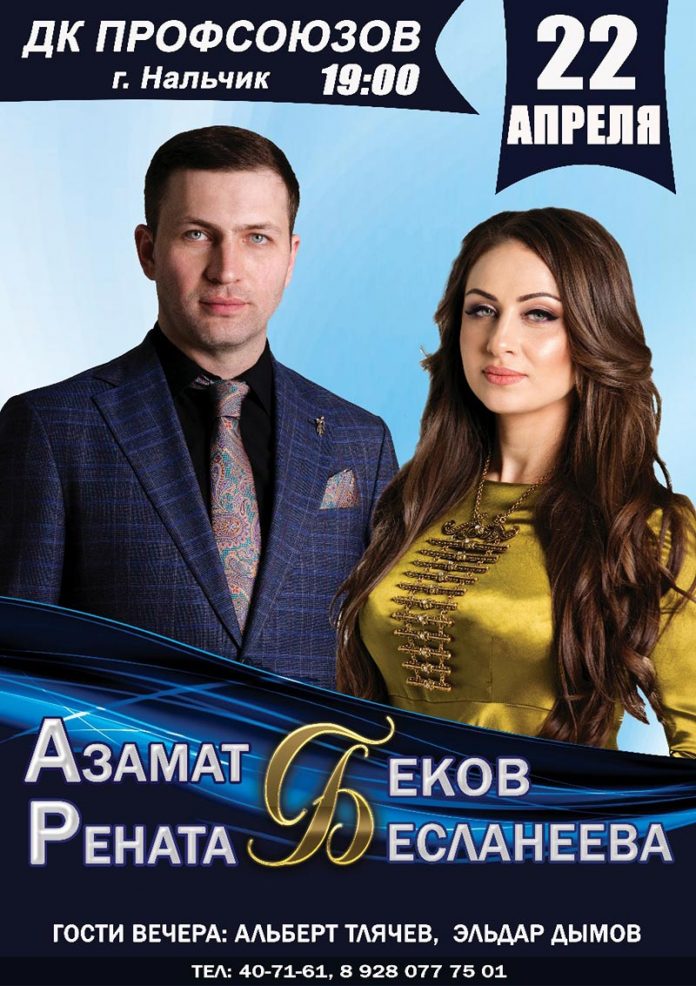 A month later, fans of creativity Azamat Bekova и Renata Beslaneva expects to meet with their favorite artists, who will give a joint concert in Nalchik.
Now the preparations for the event are in full swing, where, according to the artists, many surprises await the audience:
"Renata and I are trying to think through every little thing. It is very important that the people who came to the concert receive from him a maximum of good emotions and impressions! I will not reveal all the plans, let them be a pleasant surprise, but I can say for sure that the music novelties are being prepared. In the meantime, I would like to wish everyone a spring mood and say that we are happy to see you at our concert! ", Says Azamat.
Albert Tlyachev and Eldar Dimov will also perform for the guests of the evening.
The concert of 22 will be held on April, in the DC of Trade Unions. There, at the box office you can buy tickets now.
Inquiries by phone: + 7 (928) 077-75-01