Azamat Bekov and Renata Beslaneeva presented a joint composition "Parents"
6 March the song "Parents" was released - a new touching, warm composition performed by famous artists Azamata Bekova и Renata Beslaneeva. The new duet is a continuation of the successful collaboration of the Caucasian stars, who have already given the fans two joint albums.
Listen and download the song Azamat Bekova and Renata Beslaneva "Parents"
According to Azamat, the idea of ​​composition was born when he and Renata imbued with poems about the parents of a talented poet and his close friend Magomed Zalikhanov: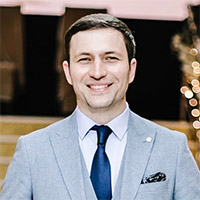 "We decided to write a song for these verses and turned to Saida Neguch, a talented author and composer from Adygea, with whom we have been cooperating for several years," comments Bekov, "we entrusted the arrangement to Roman Fakov, with whom we have long-standing friendly relations. In our opinion, he coped with the task brilliantly! The least that we can give to our parents is a dedication song, because they gave us life, brought them up, put them on their feet and in every way protected them from troubles and hardships. The main thing - do not forget about it, what we sing in the track. "
With their new composition, the artists wanted to remind about the most important thing, addressing not only the parents of their listeners, but also their children:
"I would like to wish all parents many years of life in health, to observe the joy and success of children. And they, in turn, want to wish - to listen more to the wise advice of their parents, "summed up Azamat.