Azamat Bishtov is preparing the premiere of a song about his father who lost his daughter
"Karekamyl" is the name of a new composition, on which a popular singer is currently working. Azamat Bishtov. This is a beautiful, but very sad song-crying, in which there are couplets on behalf of the father who lost his daughter ...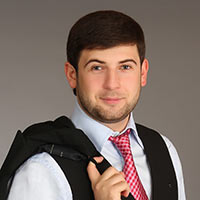 "This is a story about a girl named Fatimet, who was famous for her intelligence, beauty and modesty. Her ability to stay in society, dancing caused the admiration of others. When she appeared at weddings, the musicians began to play harder, the guys were eager to distinguish themselves and earn the right to dance with her.
At the time, the keynote musical instrument was the main and very popular one. The name translates as: "k'are" - dark brown, black, and "kamyl" is a wind instrument. Made it from a dry reed. It looks like a longitudinal flute, therefore the name of the song can be literally translated as "Black Flute".
Посмотреть эту публикацию в Instagram
At one of the weddings, when Fatimet was taken to the dance circle, they launched a festive volley in honor of the beauty from the shotguns. Under the cheering of Khatiyako, the arrows tried to shoot more bullets in vain. No one noticed how one of them hit the girl. There was a great deal of grief, which the song tells about on behalf of her father, "says the performer.
Fans of Azamat Bishtov will be heard very soon - it will be included in the musical program "You are my soul" and will be performed at his solo concert. We remind that the event will take place in the State Philharmonic of the Republic of Adygea 14 February.