"My bride" ("My betrothed") is the name of the new single from the Kabardian language Azamata Zakuraeva @azamat_zakuraev. Wrote "Si Kesheng" author and composer Timur Losanov @timur_losan.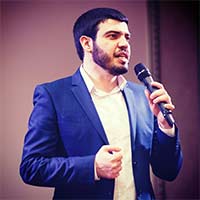 "This is a song about sincere feelings for a girl who conquered the heart of a guy who wants her to share his life path with him and become his only one," comments the performer.
For listening and downloading, the composition "Sea Keshen" is already available on all digital platforms and on our website.
Lyrics of Azamat Zakuraev "Si Keshen"
1 couplet
Xi Shahu Guer Weredu Nuzhz1
Xi kasheny papshn1e zaheshelshyash
Xi guhalym hude zahefshch1am
X psalier fi psalhyue fng1
Chorus
Bjahahuem and 1 hash and Bjjé ts1yk1
Fo lihyuak1yeschshyrkabzau
Huapser Nyzogak 1ue Lyuhu ui Dage
Huahizhynyushi hati focher
Dahe Kyyedgyah di Xnumxihyer
Si pho xnumxhyer si pse xnumxhyer warsh
Ue zash mash1eu zyk'ezgashash1и
Kyslägäes yi f1gyugue dog 1her
Si kashenu daham sopseljyu
Se rash1ash1eu ssch1 and znesch1
Hyuapse mateu guge keps1yr
Si kashenu daham sopseljyu
Syzehesh 1e dae suriliyyushch
2 couplet
Shigu izyr wirk
Nykue nykueu t1umi thurikyuash
Dee huenykuer derk
Hyupsepsym and 1ubiguy thorough1