The other day a popular singer and musician visited the office of the music publishing house "Zvuk-M". Islam Satyrov. Traditionally, together with the company's employees, the results of the past year were summed up and creative plans for the 2018 year were outlined.
As the artist said, 2017 didn't meet all hopes in the creative plan, as the work on the album was postponed due to the tight schedule of performances in the country and abroad. Initially, it should have been released at the beginning of 2017, but the process was delayed.
"First of all it happened because I am very critical of everything I do. Especially to the music. Until I achieve the desired result, I can not finish the job. Secondly, I do everything myself, starting with the arrangement and ending with the recording of instruments, vocals and mixing tracks. Of course, this is a very laborious process, and I spent a lot of time in the studio, it even happened days and nights. Well, and the third reason - traveling. This year I have visited many places with performances. He flew to Europe for the first time, "says Islam.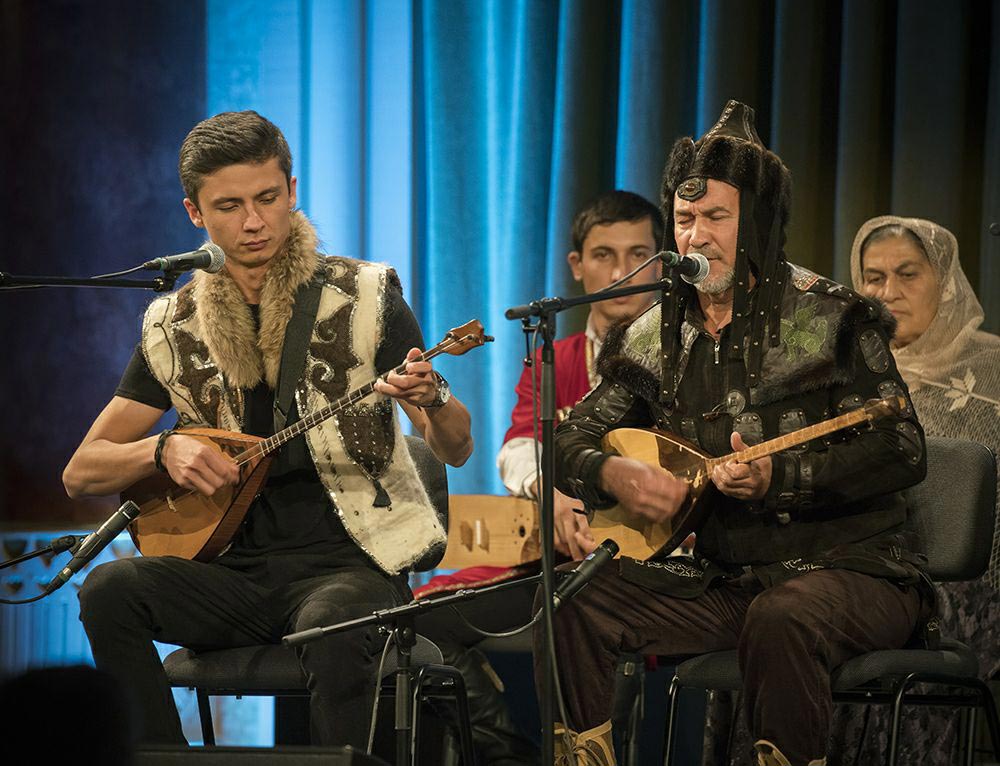 Plans to begin touring with his solo program last year were only partially justified - as a musician, Islam visited many cities and countries, speaking at events. One of the most memorable, according to his owls, were: a concert in Serbia, where the musician took part in the event dedicated to the Novruz Holiday, and a joint performance with Arslanbek Sultanbekov in Budapest. There, together with the Hungarian musical group "Fonó Orchestra", they played Turkic-Madjarian music.
"As it turned out, there is a lot in common between Turkic music, Nogai music in particular, and Hungarian music! When we figured it out, and it was at one of the events, during the improvisation with the guys from Hungary, we decided to do it on the same stage.
As a result, the experience was so successful that in this favor we have already planned 5 such concerts, "says Islam.
But these are not the only plans for Satyrov's 2018 year. Very soon, together with the company "Zvuk-M", a long-awaited ethnic album called "Zaman" will be released, which in Turkish means "time". What compositions it will include and when it will appear in the shop windows, we will tell you in the next article.