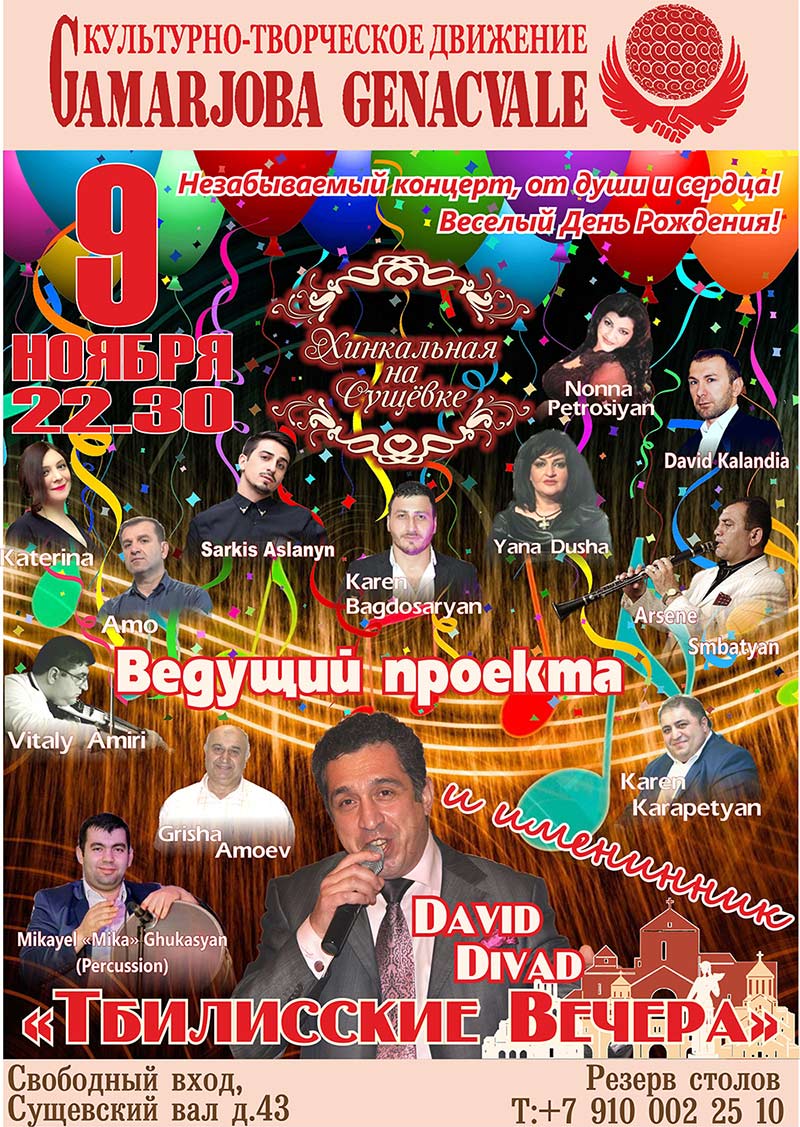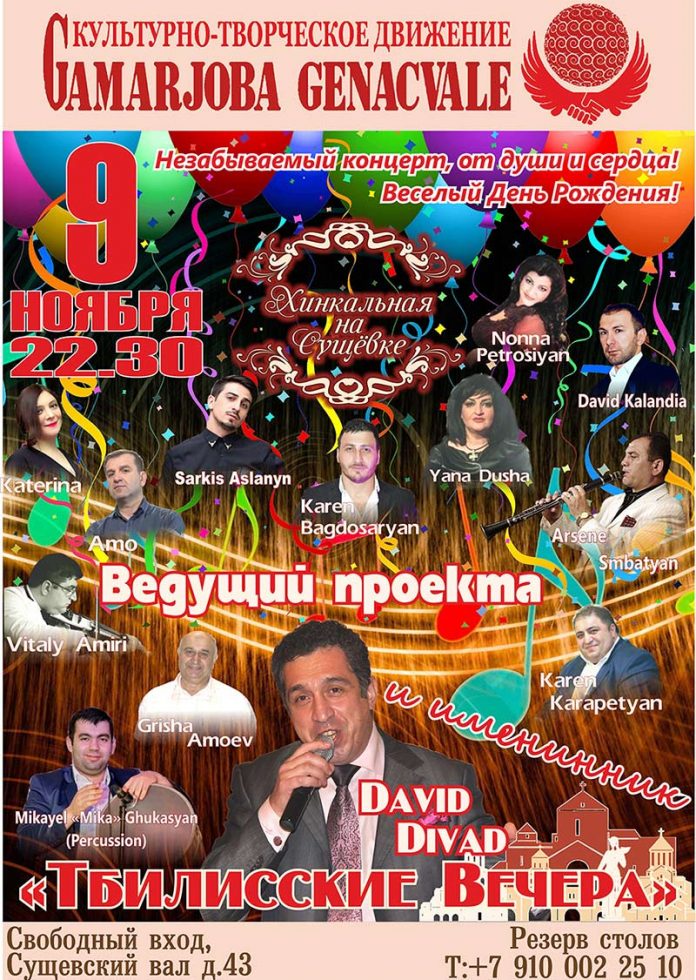 Today marks 49 years to the author, musician, performer and showman - David Divad!
As often happens with artists, he will meet his holiday at work. Today's date coincided with the day of the next event in the framework of the project "Gamarjoba Genacvale" - the party "Tbilisi Evenings in Moscow", which the performer organizes once a week.
Again, on the same site will gather famous pop artists and young promising performers. But the reason today will be the most pleasant is to congratulate your friend and colleague, the author of the many songs they perform and the soul of the company - David Divad.
"I do not stop working. Recently released a five-volume dedicated songs. Now I am preparing two albums: one for Caucasian listeners, the other for Russian speakers. Both compilations include the best of my songs. Two days later I am flying to Ekaterinburg with the rapper N'Pans. It is too early to talk about this, but we are preparing a grand project with him! "David shared.
We join all the congratulations that today will be addressed to this talented and purposeful person, a bright, charismatic artist and wish David Divad infinite happiness and love, health and new successes!