New album by Dmitry Yurkov "Sons"
Twelve years of service for the benefit of the Fatherland, seven of which are officers, were not wasted not only for the professional development and accumulation of life experience Dmitry Yurkova, but also for his creativity. Based on this experience, the author and performer wrote an album with notes of military - "Sons". It includes 12 tracks reflecting real stories that Dmitry and his comrades faced ...
Listen and download the album "Sons" by Dmitry Yurkov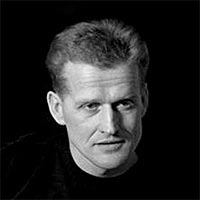 "When you are responsible for a large team, in which some are older than you, while others are much older, you have to participate in the lives of people who suit you as fathers, to solve their problems. And from this life experience is formed. Naturally, in those years I was to a large extent "fed on life-giving vitamins" and thankful for that time for the experience. Because the personal truth, which I now tell in my songs, is mostly due to the fact that I was a professional soldier, and if that happens, I am still ready to be on the front line with my chest! (laughs) Of course, the songs reflect the experience of recent years. The earliest composition from the album, "The Lieutenant" was written around 2000, and the song "In the Line of Fire" was in the past. It was inspired by emotions that I experienced from a regular trip to Donetsk. In general, numerous trips to hot spots, and communication there with people who see the truth of life from the trench, more acutely, expands many life concepts. So there are a lot of real stories behind these songs, "says Dmitry.
The song "Sons" is especially dear to Yurkov, because she is autobiographical ...
"This composition tells how a son wants to buy mother's boots, but suddenly he realizes that he doesn't know the size of her legs," says the artist, "this is a case in my life. I then called my father and asked. And the boots that I brought to my mother, she ended up carrying very long, more than 10 years. "
But the track "Nemchiki" included the author's grandmother's statements, as well as the expressed thoughts of her peers - people who were in wartime in the rear:
"The Germans are a collective image. The song of the winners with ironic overtones, because the strongest is always ready to forgive the first. In general, the album can be fully called patriotic. After all, it tells the truth, in which I am personally strong, and I am sure that it is not only me! "