The release of the mini-album Murat Tkhagalegova "Wrong"
Popular Caucasian Performer Murat Thagalegov Recently, a lot of work on a new repertoire. Now, with the support of the music publishing house "Zvuk-M", the novelties are being published!
RЎRμRіRѕRґRЅSЏ RЅR ° C Roes † "SЂRѕRІS <C ... RїR" RѕS ‰ F ° C ° RґRєR RїRѕSЏRІRoR ... "SЃSЏ RјRoRЅRo ° F-F 'SЊR ± RѕRј RїRѕRґ RЅR ° F · ° RІR RЅRoRμRј In" RќRμRІRμSЂRЅS <R№V " РІ РєРѕС'РѕСЂС ‹Р№ РІРѕС € Р» Рё РґРІРµ РЅРѕРІС ‹Рµ РєРѕРјРїРѕР · РёС † РёРё РёСЃРїРѕР» нитеРСРІРќРќРґРґРґР °Р °Р °Р °Р °Р °Р °Р °Р °Р °Р °Р °Р °Р °Р °Р °Р °Р °Р °Р °Р °Р °Р °Р °Р °Р °Р °Р °Р °Р °Р °Р °Р °Р °Р °Р °Р °Р °Р °Р °Р °Р °Р °Р °Р °Р °Р °Р °Р °Р ° Р °Р °Р °Р °Р °Р ° РІР °Р ° РІР .
РџРѕСЃР »СѓС € Р ° ть Рё СЃРєР ° С З Р ° ть РёС ... уже можнонР° РІСЃРµС ... РєСЂСѓРїРЅРµР№С € РёС ... РјСѓР · С ‹РєР °РЂРЂРЂРЂРЂРєРЅРЅ ° С ..., РІ том С З РёСЃР »Рµ: iTunes, Google play, Apple music, РњСѓР · С‹ РєР ° Р'РёР »Р ° Р№РЅ, Яндекс.РњСѓР · С‹ РєР °, Р ° С 'Р ° кже — РИ РІСЂРёР» ожении BOOM (РґР »СЏ РїРѕР» СЊР · РѕРІР ° телей СЃРѕС † РёР ° Р» СЊРЅС ‹С ... сйет ° кте Рё РћРґРЅРѕРєР »Р ° СЃСЃРЅРёРєРё).
Listen and download Murata Tkhagalegova's album "Neverny"
P • P B "PќRµPIRPµSÖRЅS‹ R№V "-" CЌC'Рѕ S'РѕР "СЊРєРѕ РЅР ° С ‡ R ° Р" Р *. Р 'СЃРєРѕСЂРѕРј времениР° Р ° СЂС'РёСЃС 'РѕР ± РµС ‰ Р ° ет РІС ‹РІСѓСЃС'ить РІРѕР» РЅРѕС † РµРЅРЅС ‹Р °Р ±Р ±Р ±Р ±Р ±Р ±Р ±Р ±Р ±Р ±Р ±Р ±Р ±Р ±Р ±Р ±Р ±Р ±Р ±Р ±Р ±Р 'РѕР» СЊРєРѕ свежие треки: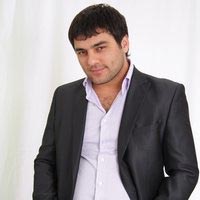 "It will include some 18 tracks. Among them there are several lyric, but basically all the songs will be dance. Since this genre is more suitable for me, in my opinion, and people want to give more positive things, life is not easy either. Let everyone have the opportunity to briefly forget about the problems and have fun! This is my main goal. "
Concert of Murat Thagalegov in Cherkessk
The first songs from the new album of Murat Tkhagalegov will be heard by his fans from Cherkessk: on August 29 in the Amphitheater the artist will perform with a new solo program. Do not miss! Start in 18.00.