On April 25, residents and guests of Nalchik will enjoy a pleasant meeting with the author and performer Eldar Zhanikaev, who will give a recital there!
According to the artist, he plans to organize such performances every year, so this will be an excellent start to the new tradition - the April concerts in his hometown.
"Now the preparations are well underway," says Eldar, "in addition to songs well known to the public, new songs will be performed this evening. Among them are "Know how to wait", "You are beautiful", "Dancing Highlander" and "Amanat".
In addition, guests will hear fresh duets, see their favorite artists in a new role. "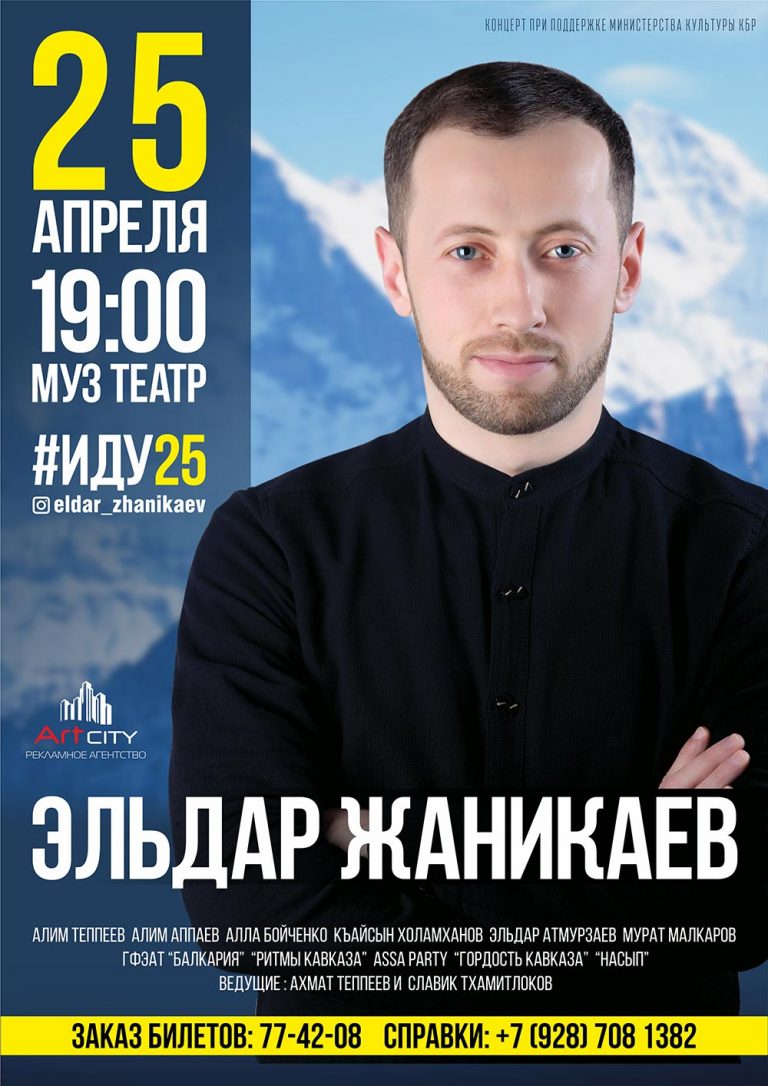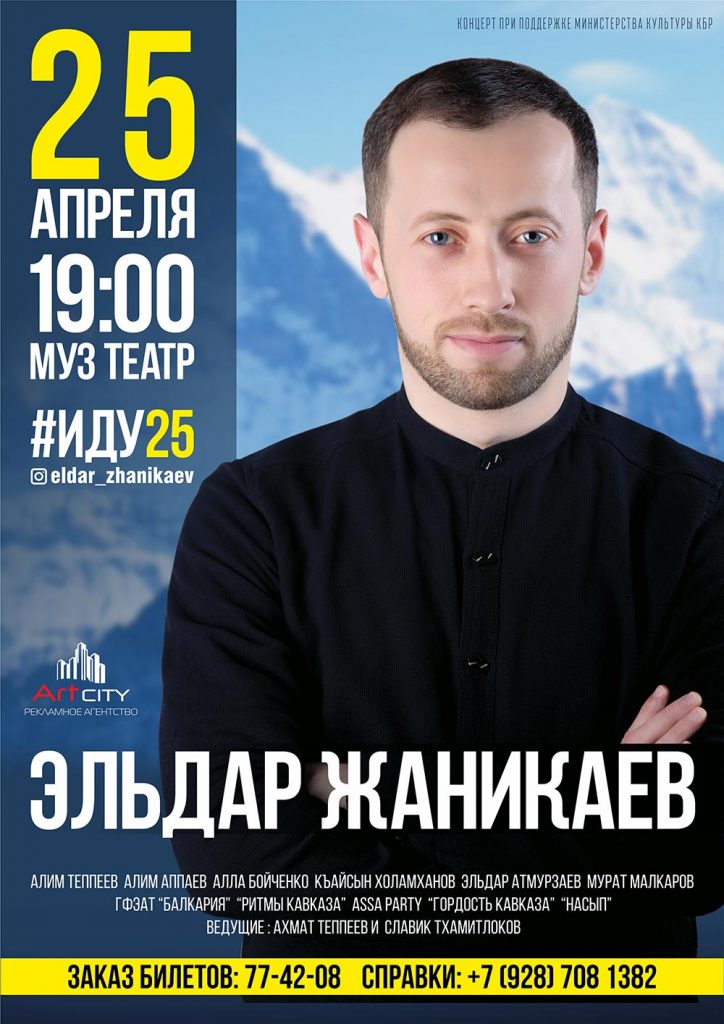 The concert will be attended by: Alla Boychenko, Alim Appaev, Eldar Atmurzaev, Alim Teppeev. Choreographic ensembles will also perform: "Pride of the Caucasus", "Namys", "АSSA PARTY", as well as SPEAT "Balkaria". Positive and charismatic hosts of the evening - Akhmat Teppeev, Slavik Thamitlokov.
Instead of the name of the program, the organizers have developed a special hashtag - # I go25.
We remind you that the concert will take place on April 25 in Nalchik. Start in 19: 00. Telephone for information: 8 (928) 708-13-82