Rasul Gamzatov's popular composition with poems, music by Polad Bulbul ogly - "Dolalay", performed in Soviet times by Muslim Magamayev, is so much in the soul of the public that it is still sung by many artists.
His version of "Dolal", performed by a beautiful duet, today presented Eldar Zhanikayev и Alla Boychenko.
Listen and download the song of Eldar Zhanikayev and Alla Boychenko "Dolalay"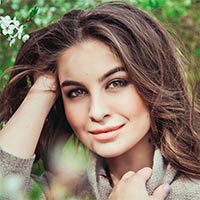 "Since Eldar and I became friends, we have a plan to record a joint song," Alla says, "and one day on the way from Nalchik to Karachay-Cherkessia, when we went to an event, after long ordeals and searching a suitable track, it's this composition that came to our mind. We chose it guided by the fact that, first, we want to do something lezginichno-dance. Because our work is not replete with such music. Secondly, it had to be something classic, but in a new way presented. The way Dolal sounds today is the idea of ​​Eldar. He is not only a talented singer, but also a composer. I completely trust him, but because the remake is based on his ideas and inspirations.
For me, this song itself embodies the rich heritage of Soviet culture and, of course, I am very pleased and it is an honor for me to touch the material of Gamzatov and Bulbul oglu, to bring more North Caucasian music there. I hope that the audience will like our version. "
The singer also said that this duet is only the beginning of their joint creative activity with Eldar, and soon the audience will hear their new duet composition.