On 17 of August 2019 of the year in North Ossetia, a magnificent wedding of the popular singer Fati Tsarikaeva took place
The triumph of Zaur and Faty took place in Fiagdon, in the restaurant "Valley of the Sun", in the open air, where the bride and groom said "yes" to each other in front of 1300 guests ...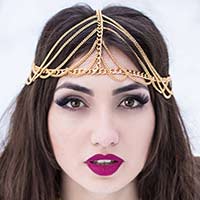 "This place was not chosen by chance, I really like to spend time there, because there you can feel a special energy - around the mountain, the beauty of Ossetia and in the middle of this picturesque nature - a European island. Perfect for the holiday!
There were many pleasant and touching moments on the wedding day. For example, when, following the Ossetian traditions, my brother covered my head with a veil, or when my mother met me in the restaurant and showered sugar in front of me so that my life would be sweet ... I couldn't do it without tears, "Faty says," although I cried that day the weather also brought us - every day before the celebration we watched the forecast and prayed that it would be sunny. But when they brought me from Vladikavkaz to Fiagdon, such a downpour began that I managed to cry out of resentment! And then, when we approached the restaurant, I saw that all the guests were dancing, rejoicing, no one had gone anywhere, and they didn't even notice the rain, I realized that the wedding was a success! "
A gorgeous wedding celebration will be remembered for a long time by its guests with its beauty and scenario idea - it was organized and carried out taking into account old Ossetian customs, while having a restrained European color that does not violate national traditions. The full video from the wedding will soon be available on @kavkazmusictv
We congratulate the newlyweds on this wonderful event and wish them great love and happiness! May every day be bright and bring joy for many years of living together!