Having allocated several days to take a break from performances and gain new impressions, a popular singer Fatima went on vacation to the Dominican Republic.
According to the actress who arrived there for the first time, this is one of the most memorable holidays. A trip to the island of Saona, swimming in the company of starfish, a beach holiday, a warm sun ... Fatima generously shares her emotions from all this with her subscribers in social networks.
"Dominican Republic - sunny Republic, one beauty around! I have been to Italy and Turkey, but the Dominican Republic took my heart. In her face, I saw both Brazil and Los Angeles and Canada. In general, cool here! I advise everyone to be here. "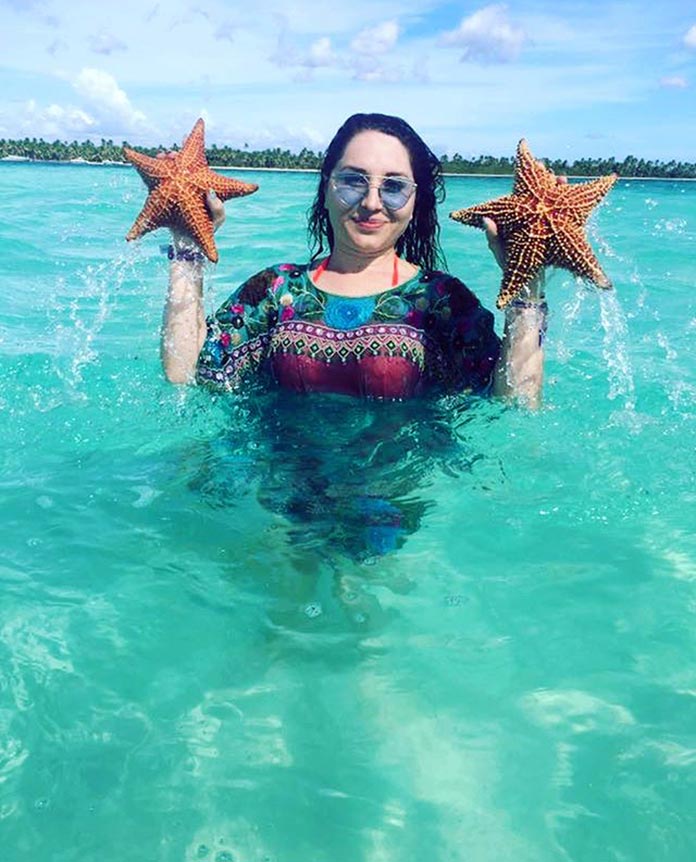 Starfish - this is something! How they stick to their hands ... By the way, they can be pulled out of the water for just a couple of seconds, otherwise they may die.)
A varied recreation program does not let the singer and her husband get bored. And what boredom can there be when even a beach walk in such a beautiful place gives great emotions?
"We have a five star hotel, all inclusive. It is very convenient. On the territory of 7 pools, although there is a very clean sea. We do not get bored: foam parties, dances, fun. And the area is so beautiful that the eyes run up! By the way, the Dominicans themselves are also very friendly people. In general, it's great here! "
We wish Fatima a pleasant stay and we will wait for new songs from her. After all, rest and inspiration, caught in such a place, surely affect the work of the singer.
Photos