Congratulations to your favorite singer with birthday!
Name Angelica Nacheva known far beyond the Caucasus region. Her songs are known and loved not only throughout the country, but also abroad. The numerous army of admirers appreciates its unquestionable vocal and author's talent, as well as the ability to work beautifully and artistically on the stage. After all, any project for which the singer is taken, of course, becomes successful. Be it a new song for yourself or your colleagues, a new video or just a new stage costume. Everything is thought out to the smallest detail. Everything is filled with love and meaning ...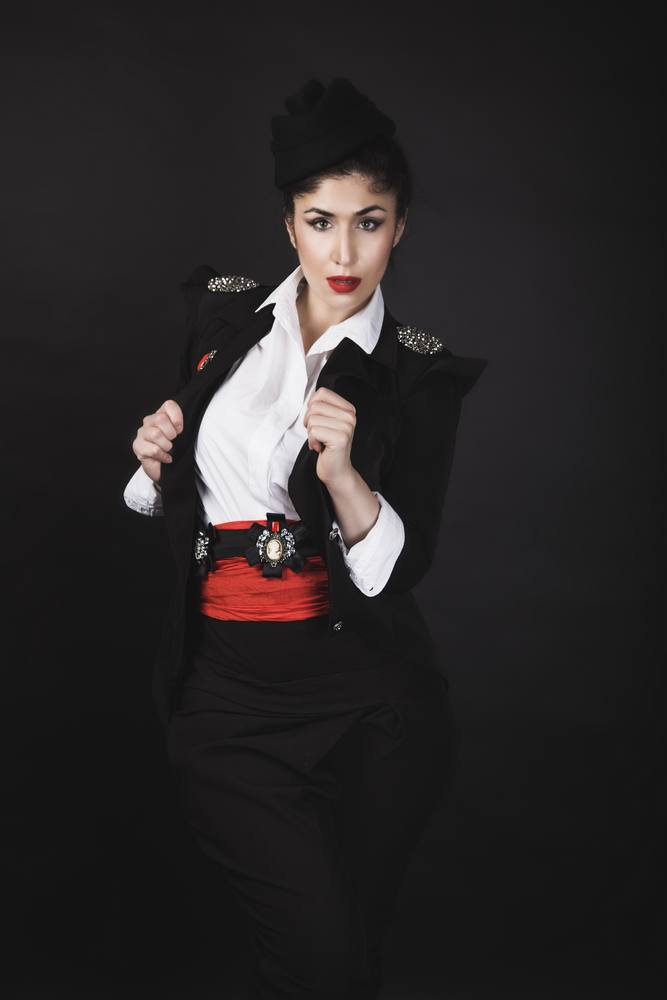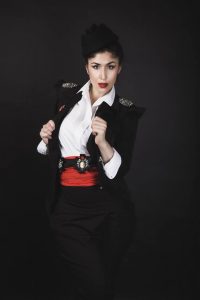 Angelica Nacheva appeared on the Caucasian scene in 2005, announcing herself loudly. The songs "Black night", "I'm choking" instantly won spectator love, and the audience waited for each new track with impatience. "On burning coals", "Ara Vai" - there are hardly any listeners who are indifferent to these compositions. It is not surprising that the popular hits of other beloved artists in the Caucasus also belong to the pen of Nacheva. Magamet Dzybov, Azamat Bishtov, Lilia Shaulukhova, Arthur Khalatov - The list of artists performing her songs is wide, and the popularity of their hits to this day does not lose strength. But, despite all the necessary makings and opportunities, having achieved success in the Motherland, the singer never sought to conquer the Russian variety stage, preferring to remain a star in her native lands.
Angelica Nacheva: "My soul chose the Caucasus"
"I had the opportunity to get into the Russian show business, but at that time I already perfectly understood how thorny and inconsistent with my internal settings would be this way," she explains, "I didn't want to. Not because I am afraid of difficulties, this does not frighten me, but because I felt good in the Caucasus. The soul itself has made a choice, and I am still convinced that it is the right one. "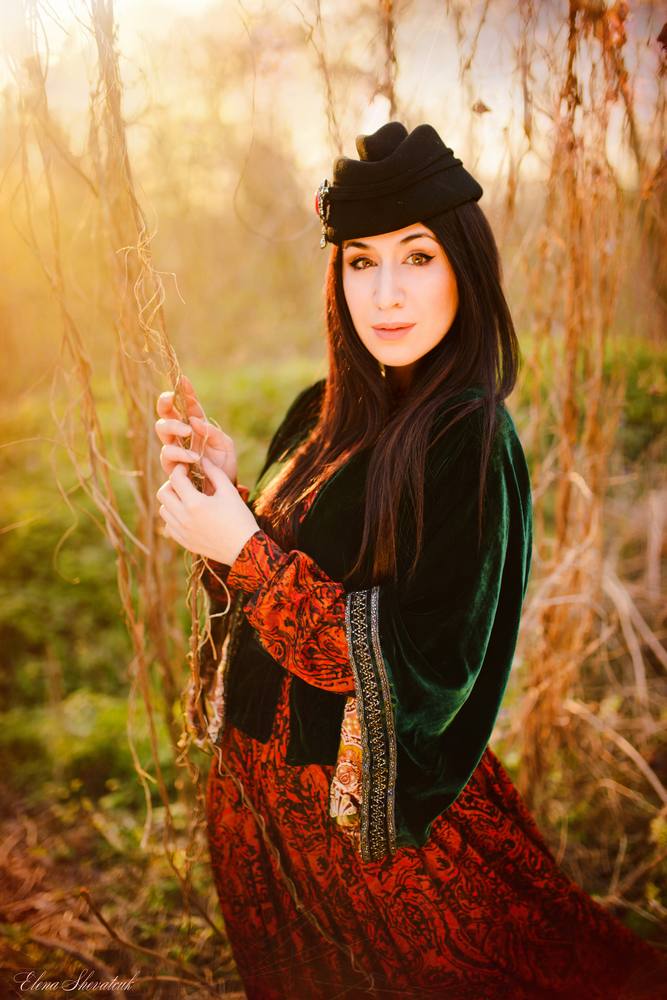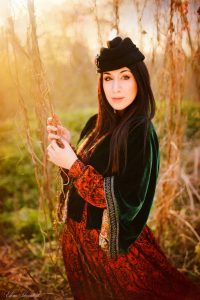 For a while, Nacheva was in search of her stage "I", changing styles, both in music and in clothes, and at the moment it was fully established in "her" image - the daughter of the mountains, beautiful and proud, loving her land, glorifying their ancestors, promoting peace and interethnic friendship. Angelica sings both folk songs in national languages ​​and Russian folk, trying herself in different genres and spoiling the public with experiments. That is why her 35-th Birthday is a holiday for a wide audience of its listeners.
Last year, Nacheva arranged for her guests Lemon Party, in the same - in plans for the singer party in the style of Oscar. Although Angelica admits that she loves birthdays not especially:
"It so happened that for various reasons I had to cry on that day. Almost always. Only here are my last years. My birthdays are somehow spontaneous, fun, thanks to my close people who know how to turn this day into a real holiday. Still, when my old friends are around, it is always warm, fun and interesting! "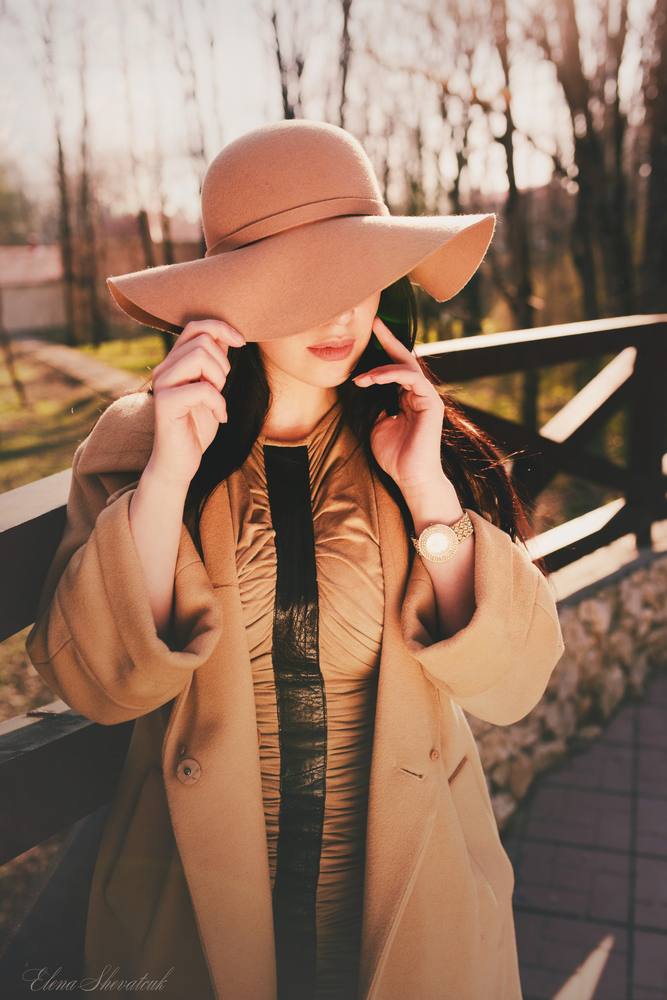 Today's anniversary is an excellent occasion to spend time with your family and friends. But the singer doesn't spend time thinking about her age and summarizing the annual results, because her life philosophy dictates to get joy from everything and not to waste emotions on things that always go right all the time.
"I never sum up any results, because I believe that everything that happens or does not happen is for the better. Even if I set some goals and did not achieve them, it seems to me, the Almighty gives us what we deserve and what will be better for us. Therefore, upset that you have not reached something to a certain age, it is not necessary. Especially since I have everything. And thanks to the Almighty that I have the opportunity to help friends and relatives. I am pleased that I am surrounded by the most loyal, faithful friends who are always there when it is difficult and good for me. And thanks to everyone who appreciates my work, your love inspires me every day! "
New clip "Seeds" - a gift for fans
Well, a kind of gift for fans this autumn will be a new video for the song "Seeds", which she wrote for the duet with Sultan-Hurricane. Bright video story from the life of funny stanitsa characters, taken in the picturesque corners of the Taman Peninsula, will soon be published.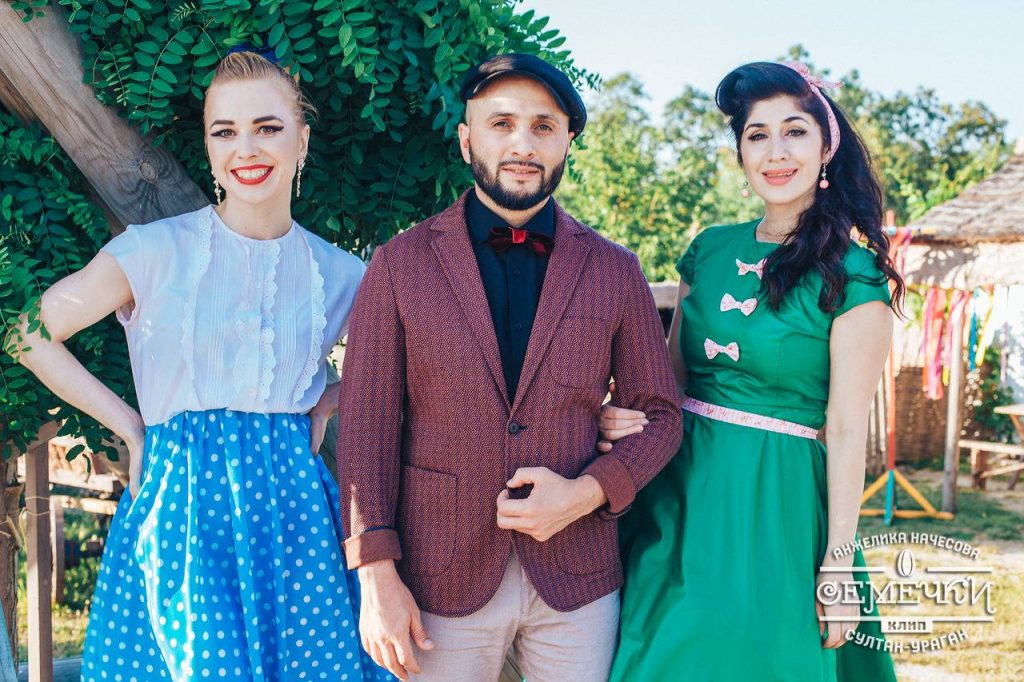 Fun clip, the plot for which was written by Sultan-Hurricane, tells of the unsuccessful attempt of a mad scientist to invent a machine called "3000 Seed Committee". All this takes place under a kind song, which is like "come from childhood", when the trees were higher, the sky is cleaner, and the heart is a revelation.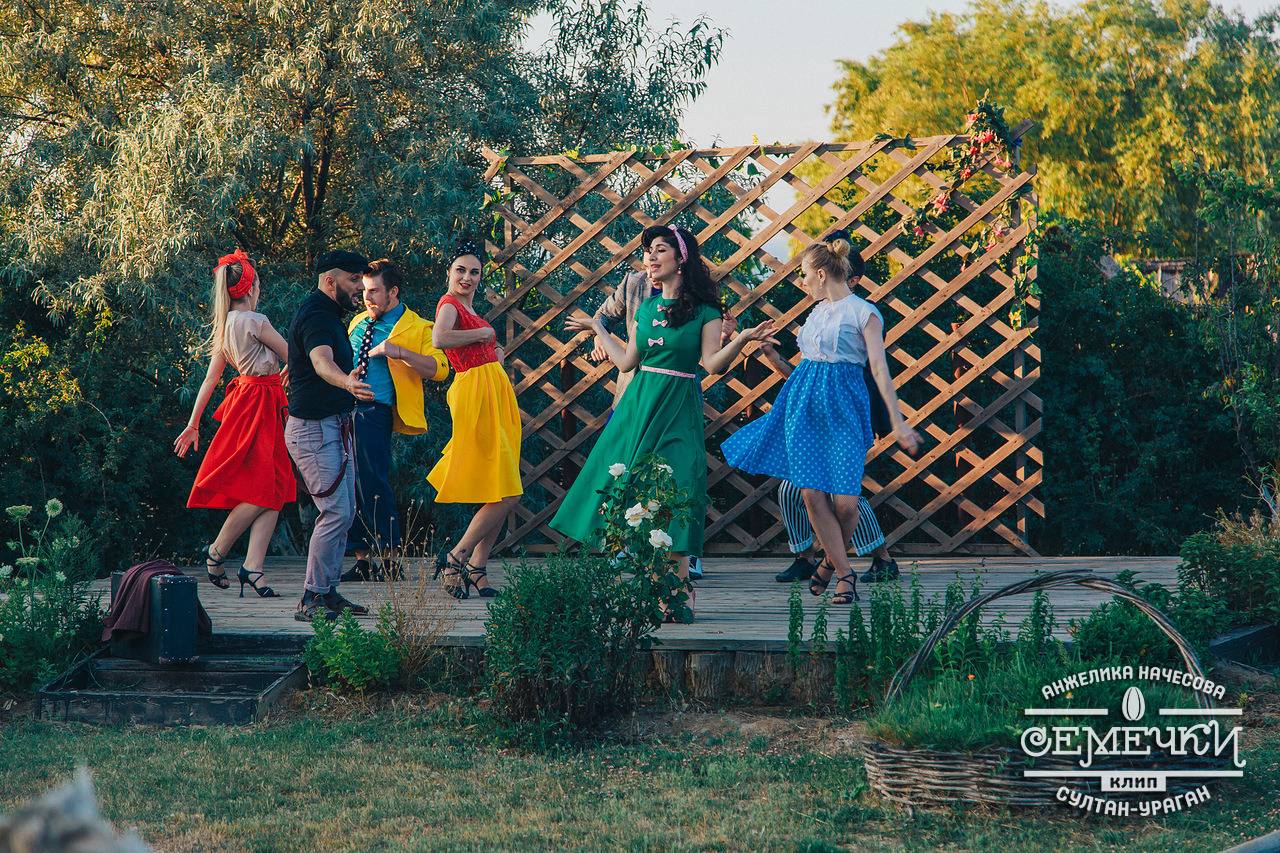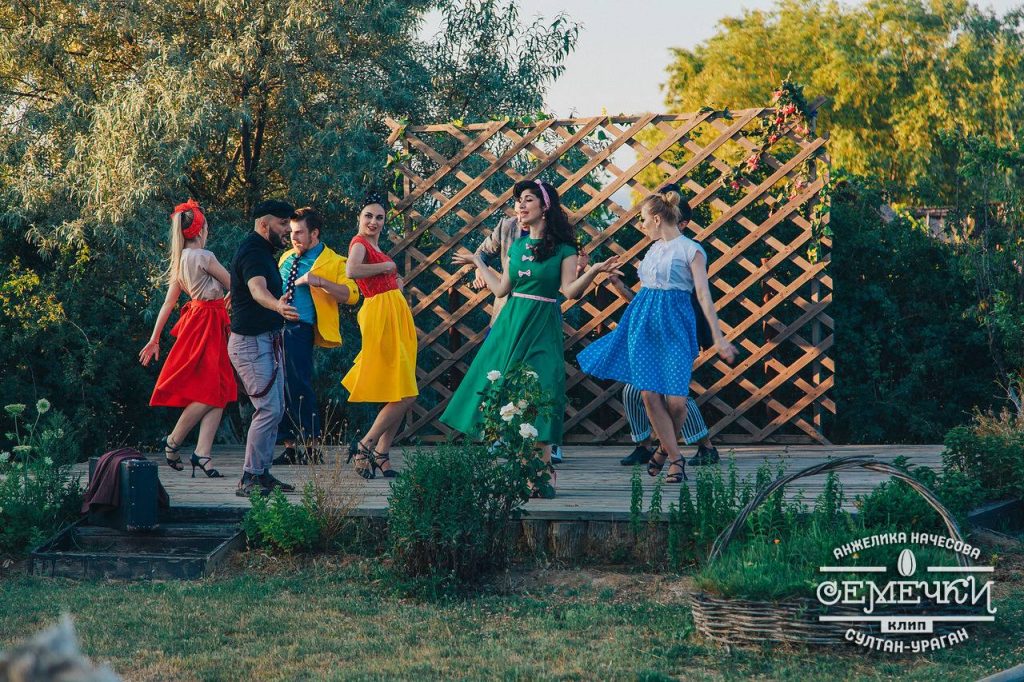 "I think the sincerity of this song and the atmosphere shown in the video should touch the souls of the audience. I do not expect more. I just wanted to do something interesting, and if our viewers also like it, it will be great at all! ", Says the singer.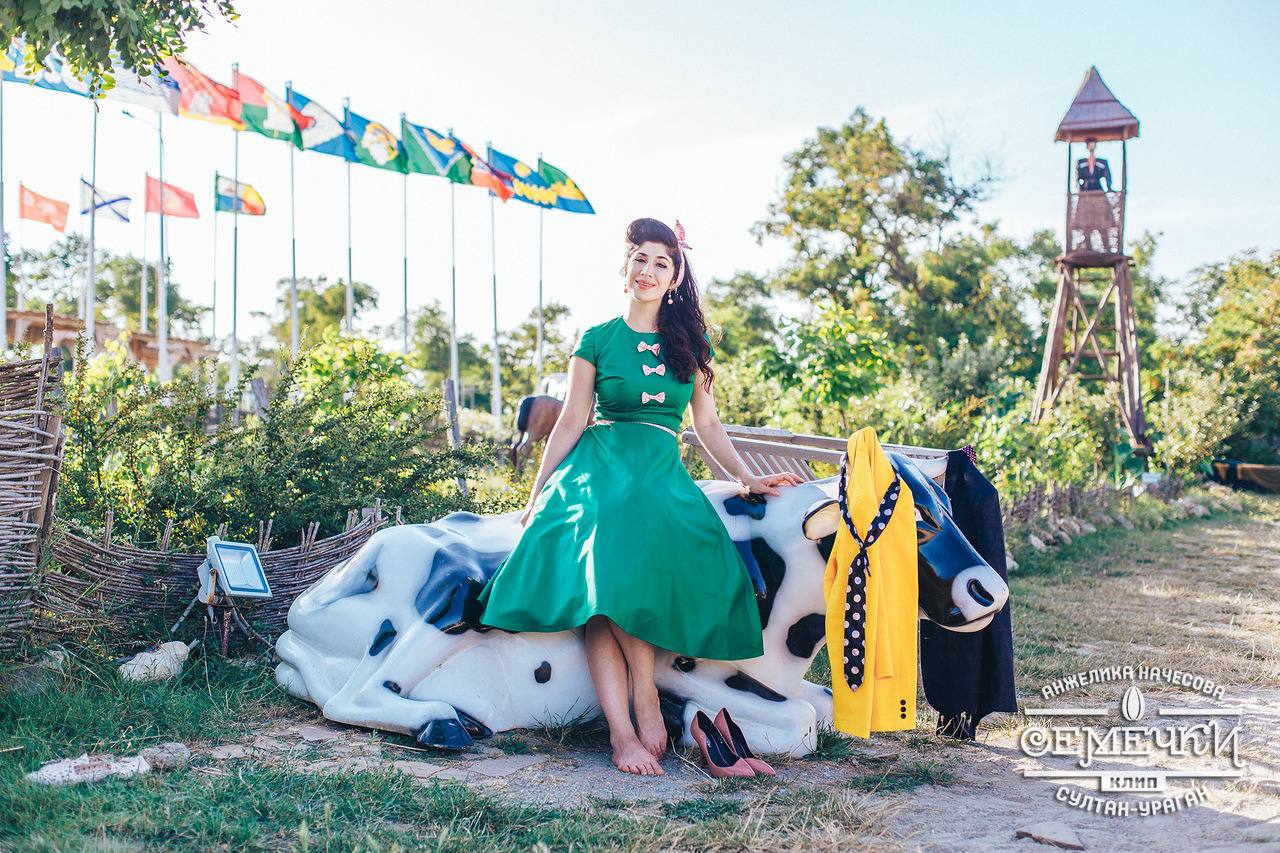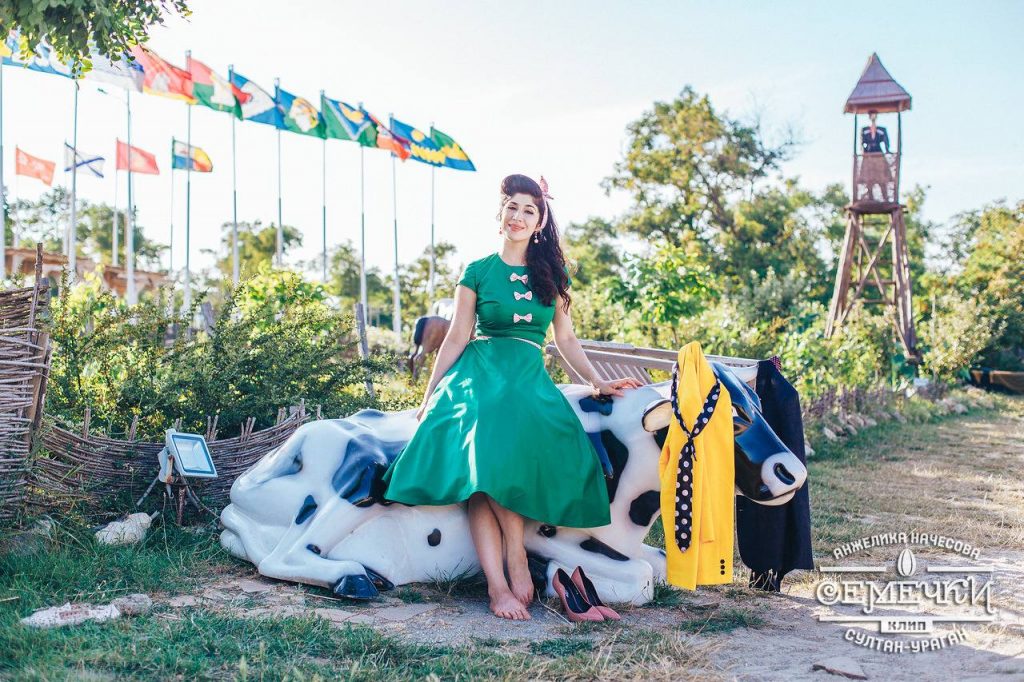 We are looking forward to the new product and sincerely congratulate Angelica Nacheva on her birthday today! On behalf of Zvuk-M, we would like to wish her inexhaustible inspiration and new dizzying successes! Loud hits and, of course, endless happiness, sincere love and a sea of ​​positive!