MAGARIA. Presented a new composition of the group «IsAria»
Musical group "IsAria"who released the first track last month - "Kudai", represents the next novelty - an enchanting dance composition called "MAGARIA"!
Listen and download the track "MAGARIA" of the group "IsAria"
The authors of the composition are soloists of the group: Islam Zhemukhov and Marat Paritov. According to them, the mountains were inspired to create their melodies, and the single itself was dedicated to a mutual friend: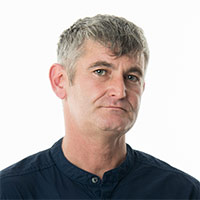 "The track is dedicated to Ruslan Matsukhov, the head of the KBR Infantry Union," Islam Zhemuhov says, "for the first time, the heart of this tune started beating in the garage called" Costumer. In the creation of the first version, even the dog took part - we then made a start recording on the telephone recorder, and in the yard a dog barked. We learned about it later when we auditioned the demo (laughs).
The composition was presented for the first time at the Pirate's birthday party (Ruslan Matsukhov) and sounded until the morning! "
In "MAGARIA" lies the beauty of the native land, the admiration for grandeur and nobility, a real character - all that is alien to neither nature nor man. We suggest you enjoy the melody, which the authors advise to "listen on the road, where there are more mountains and sharp peaks"!