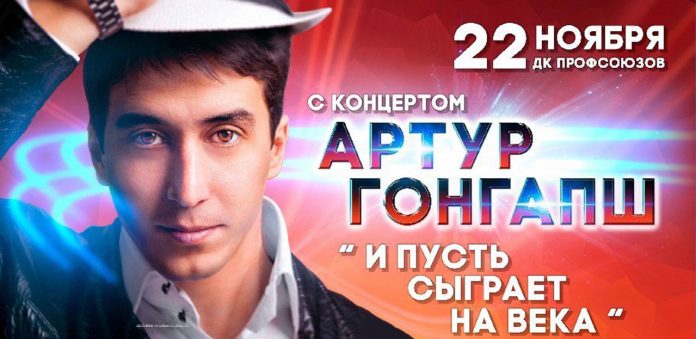 After a long break, Arthur Gongapsh will once again delight fans from Nalchik with his concert. The program called "And let it play for the ages" is a kind of reporting, because over the past few years, the artist wrote many musical compositions on his own, and believes that the time has come to share them with the audience.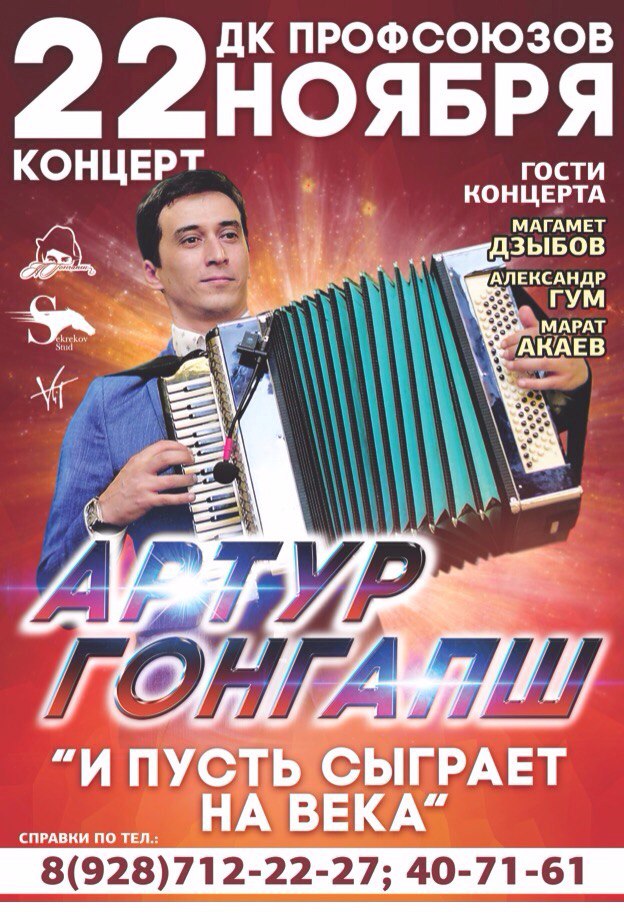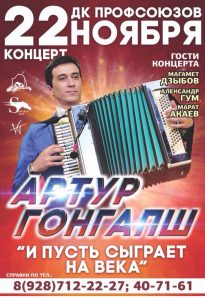 "I really want to think that my music will remain in the archives for many years. At some point, she began to come to my head from nowhere. I was in no hurry, I was looking for and modifying it. I did not want to rewrite the previously recorded melodies, on the contrary - there was a great desire to create something new. A few author melodies in a short time became favorite for my first listeners. Now they will hear and all the rest.
This is important for me, because music is the upbringing and culture of a person. By what kind of music he listens to, one can judge his character and lifestyle. Therefore, I only write one that brings kindness and bright thoughts, "says the musician.
VIDEO
In addition to the author's melodies of Arthur Gongapsh, viewers will also hear their favorite songs performed by other Caucasian pop stars: Magameta Dzybova, Alexandra Guma and Marat Akaev.
The concert will take place on November 22 in Nalchik, in the "Trade Unions" DC. Telephone for information: 8-928-712-22-27.