In Vladikavkaz, a collection in the Family Look style "Revival" by fashion designer-artist of the Fashion Studio "SofiRa" Zarina Vataeva was shown. One of the models on this day was the actress of the music publishing house "Zvuk-M" Ilona Kesaeva, which appeared before the guests in a stunning white dress with angel wings.
The singer was not alone in demonstrating her outfit, but paired with the designer's eldest daughter, Ramina: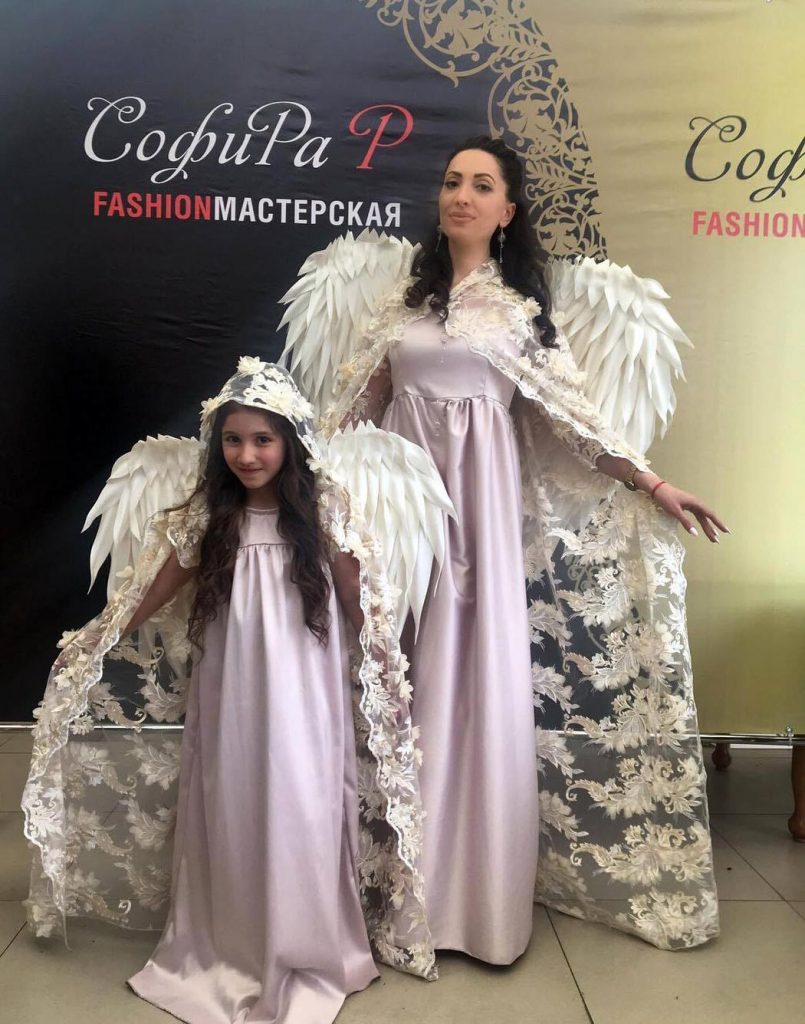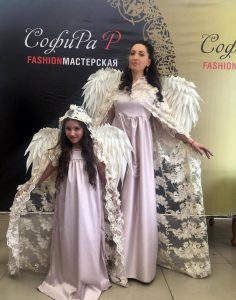 "The concept of the show involved the participation of models with their children. But since I am not yet married and I don't have my children, the little girl played the part of my daughter, "Ilona says," we presented the main dresses of the collection with her. My outfit is the Goddess of the sky "Who gives birth to Gods." This is the image of the Goddess of the Sphere of Stars, Life-cosmos, the Milky Way. She comes down and gives the Sphere of the New Life to a new generation, for their rebirth. The outfits are insanely beautiful, and mine was supplemented with extraordinary jewelry, which the fashion designer called "Sphere": earrings and pendant with dandelions flying inside, all this is done by hand.
Прошел показ прекрасно! Мероприятие совпало с Днем семьи и потому как раз пришло много семей, людям было очень интересно. Немаловажно, на мой взгляд, что эта коллекция вдохновляет молодых мам на то, чтобы украшать свою жизнь, привнося в нее новые образы, вдохновляясь на создание чего-то необыкновенного и стильное.
Zarina is an unusual person in herself, she is a versatile, talented person. It is perfectly visible in the outfits created by her. We are not familiar with the first day and always support each other's ideas. For example, in my personal collection of stage costumes there are dresses that are sewn by Zarina, and in each of them is her soul, she has done hard work on each one. "
In addition to the fact that Ilona was the main persona on the show, she is also the face of the SofiRa company. It is photos of Kesayeva in clothes of a famous brand that are depicted on advertising banners placed in the city.