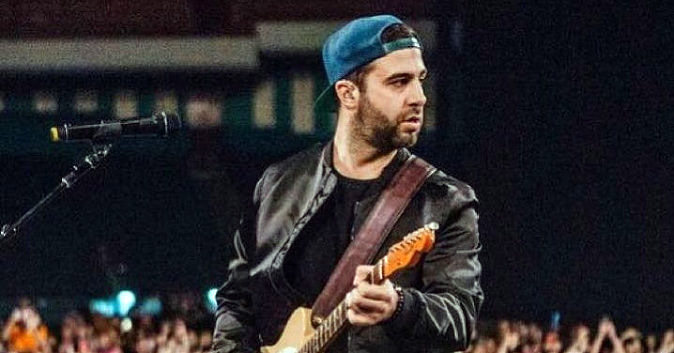 Российский телеведущий Иван Ургант вышел на сцену «Олимпийского» вместе с коллективом рок-группы «30 Seconds to Mars» во время концерта 28 апреля 2018 года.
Previously we announced the concerts of the group in Russia and the presentation of the new album called "AMERICA". Satisfaction is caused by the fact that "30 Seconds to Mars" speaks of Russia only positively, describing our country as a quote "a very special place that gives many unforgettable moments every time".
According to the piter.tv portal, Ivan Urgant was an unexpected guest at the solo concert of the 30 Seconds to Mars group in Moscow on April 28. At some point, the soloist of the musical group Jared Leto invited a showman to the stage and the concert continued with his participation.
"The funniest man in Russia," - presented with such words Ivan Jared. The famous presenter immediately recognized the hall, despite the fact that instead of his usual suit, he put on jeans, a jacket and a cap, becoming like a real rock musician. Hall greeted Ivan Urgant with enthusiastic applause.
Многие знают, что Ургант серьезно увлекался музыкой. Он даже пробовал выступать с концертами под псевдонимом «Гриша Ургант». На сцену «Олимпийского» шоумен вышел с гитарой и, пока Джаред Лето пел, он аккомпанировал ему на гитаре.
Photo courtesy of piter.tv