"A life without fun and humor would be gray and boring ..."
While still a little, often at Georgian weddings, Vaso Bojgua was fascinated by the national dance of the shalakho and could not sit still when he began to play music. Growing up and becoming a performer, Jano @ official.jano I decided to dedicate my favorite dance to my favorite composition last year. presented an incendiary trackwho immediately won the hearts of lovers of Caucasian melodies and noisy festive fun.
Today, another important day in the work of Jano - the debut video was released - "We dance shalakho", which is impossible to watch without admiration and smiles, because the audience has a picture of noisy fun and energetic dances inscribed in a talentedly directed comedy story.
Watch Jano's video "We dance shalakho"
Shalakho is a dance of friendship of the peoples of the Caucasus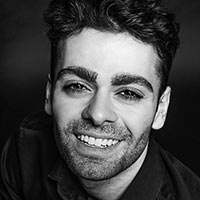 "We shot a video in Moscow," says the artist, "we had one night for this, it was very fun and interesting! For me, this is a new experience and the shooting situation completely fascinated me. I know, everyone wonders who the director of the video is, but I will say only that he is a good friend of our family and a truly gifted, talented person, a master of his craft. Thanks to his efforts, the skills of the entire film crew and the good play of our actors, we got a fun, colorful story that will immerse the audience in this world of dancing and joy, good wine and beautiful southern beauties! By the way, my mother starred with me - she got the role of Hanum (matchmaker). For all of us, the main task was to show humor and irony that shalakho is fun, beautiful, to present it with a real Caucasian accent.
Shalakho is flowing in my blood, this is a dance of friendship between the peoples of the Caucasus and I would very much like as many people as possible to know about it and dance with us! "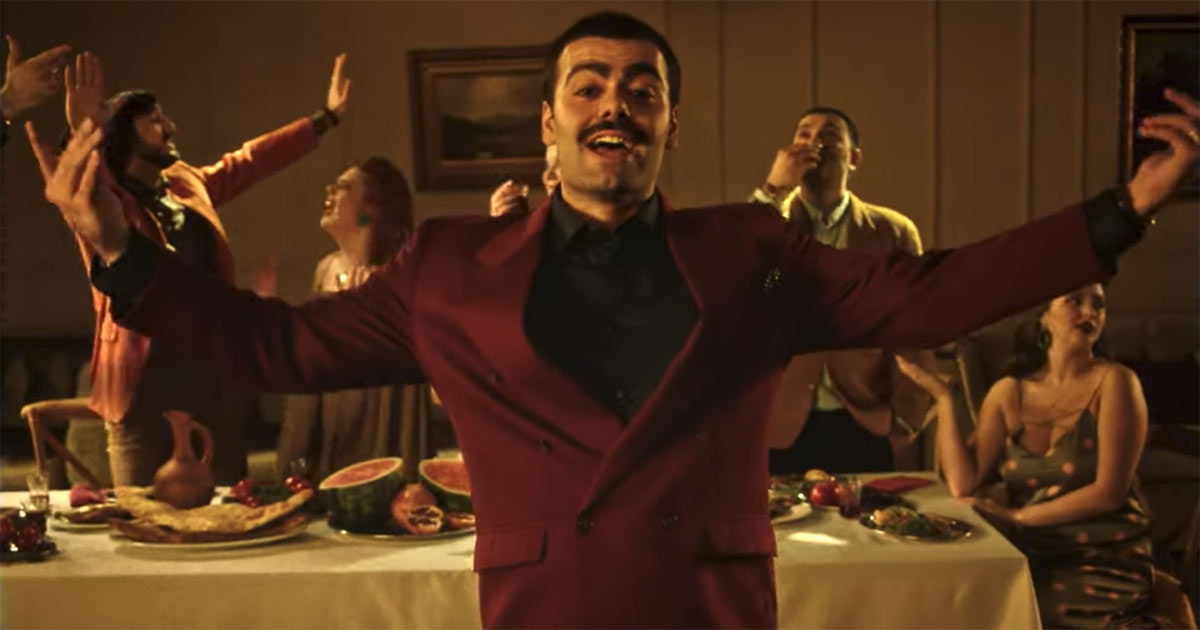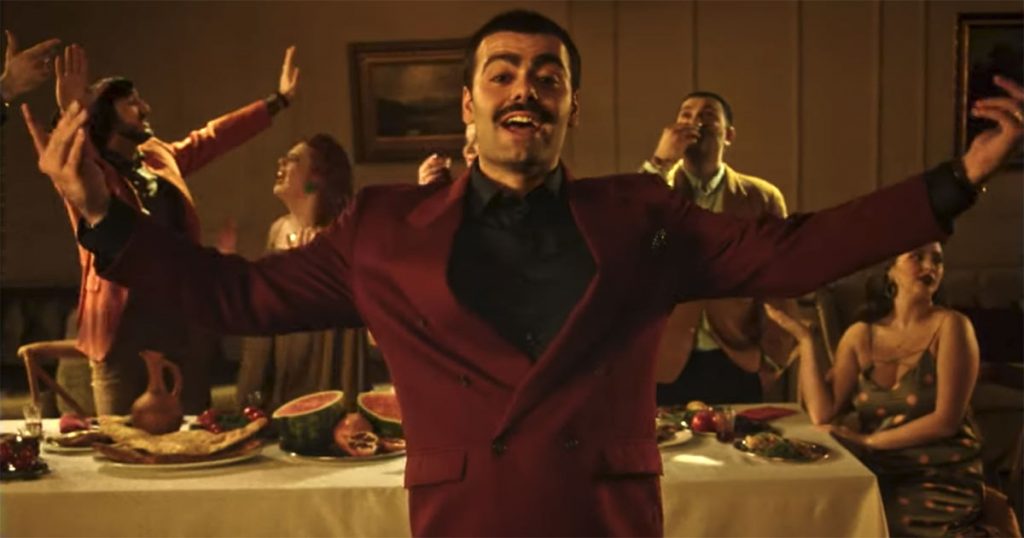 There were a lot of memorable moments on the set of the video, but, according to Jano, there was a really magical break ...
"It was a late dinner time. Everyone broke up to have a bite and suddenly there was such silence ... Then my family and I began to perform Georgian polyphony. And it shocked many, as they first heard it, and it was a great joy for us that we could embellish this pause so much. We wanted to convey the same thing in the video - positive emotions, happiness of our soul, atmosphere of Caucasian fun! I hope that the audience will experience the humor presented in the video, because life without fun and humor would be dull and gray. I want in my repertoire to always be just such fiery, perky songs, because I am Jano, and "like a ship you call it, so it will float"! Thank you all so much for your attention! "