For Angelica, this day began with congratulations from Magamet Dzybov, who, according to the already established good tradition, congratulated her very first.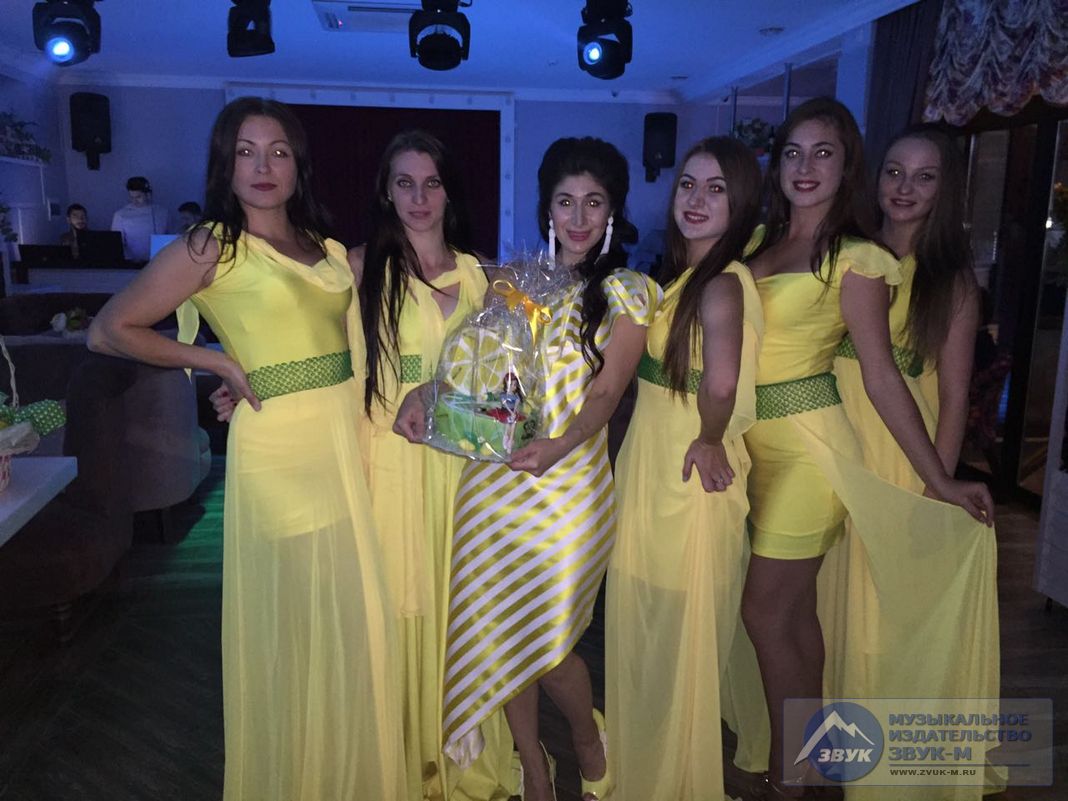 Colleagues in the shop and friends of the singer hurried to congratulate her, finding at the same time not only at home, but also in the beauty salon - a sea of ​​flowers, gifts, wishes and, of course, pleasant surprises were expected by the artist on her birthday.
For their guests, Angelica arranged Lemon Party
For their guests, Angelica arranged a lemon party, where everyone came in yellow outfits. Her sisters were in charge of organizing the fun, from contests to a birthday cake. For example, all the toasting should first have pulled out a previously prepared task, which pretty much everyone had fun, as Angelica says: "On the leaves it was indicated which words had to be used in the toast. For example: the names of flowers or animals, more numerals or different colors ... The toasts immediately turned out so original that it was difficult to stop laughing! ".
An unusual surprise was presented this evening by the girls from the show-ballet "Empire" - they prepared a dance in lemon-colored dresses, and then they handed the birthday girl a cake with her image.
Videos
Surely, this holiday will long be remembered by all those present. We will soon see a photo report from the party.