Today is an important day in the life of the team Art groups "Bzerabze" @bzerabze_based Timur Losanov @timur_losan - their first album "Bzerabze" was released, which included 15 compositions in Kabardian.
For several years, according to the founder of the group, there was a serious selection of material and recording of the repertoire. Timur Losanov wrote new texts and music, as well as updated archival compositions. Plus, the album includes tracks by other authors.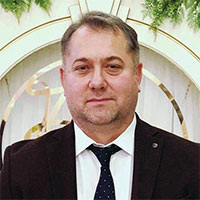 "Despite the integrity of the album, it can be divided into several directions: wedding compositions, stage performances and songs about the Hake," Timur comments, "the song" Pschykan Deguzh "of two centuries ago with brilliant orchestration and processing, and next to it is the track" Lapeljef ", - today's "word" in Adyghe music. There is a track "Ar si dahesh", which is heard all over the world, and right there is the beautiful lullaby "Low-Low", the soundtrack to the film "Across the sky barefoot" ... I can list for a long time, but leave the intrigue for music lovers.
The tuning fork for the music so diverse in time and style is, of course, the Bzerabze brand itself. This is an idea about quality, style and presentation. The latter is of serious importance. We work out each track in a stage number with its own drama.
So that everything goes perfectly on stage, a huge layer of work is done in the recording studio. And it is also very important the participation of each artist of the group in the process, where they should delve into the idea of ​​what is happening and keep this state. And if we return to the album, we tried very hard for you, our dear friends and listeners, to become the final stop!
The ideal condition for listening to the first Bzerabze album is very simple -
one must be a Circassian or become one for a while. And to be completely honest, the music is unconditional! Let this be our "unconditional" contribution to the universal. All good and pleasant listening! "
We invite you to get acquainted with the new product right now.
Listen and download the album of the Bzerabze group - Bzerabze