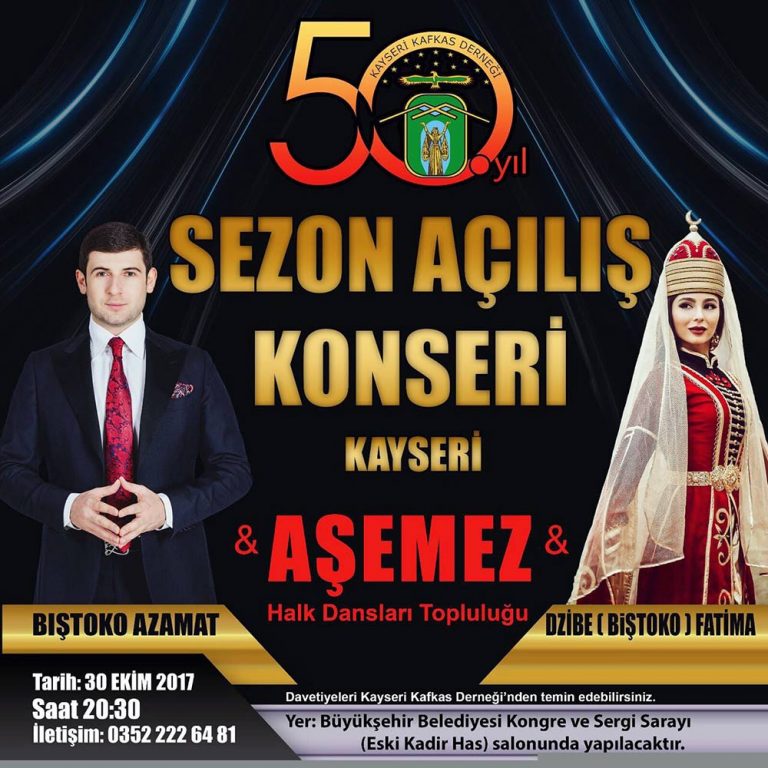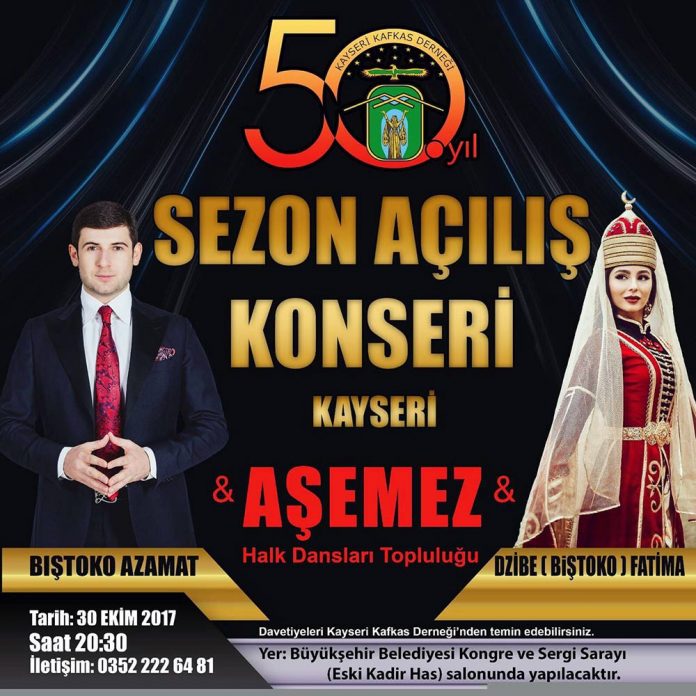 Popular Caucasian Performer Azamat Bishtov, together with his wife - singer Fatima Dzibova (Bishtova) went to Turkey to give a big solo concert in the city of Kayser.
"The concert is dedicated to a significant event - the representation of the Adygs in Turkey marks 50 years. As it is known, Adygs in Turkey make up 2,7% of the population, and the largest number of my countrymen live in Kaiser. My wife and I will be performing in this city for the first time. For us, it is pleasant and honorable. The audience is looking forward to us, and we will be happy to present them the program that we have prepared, "says Azamat.
There will be a concert on Monday, October 30.