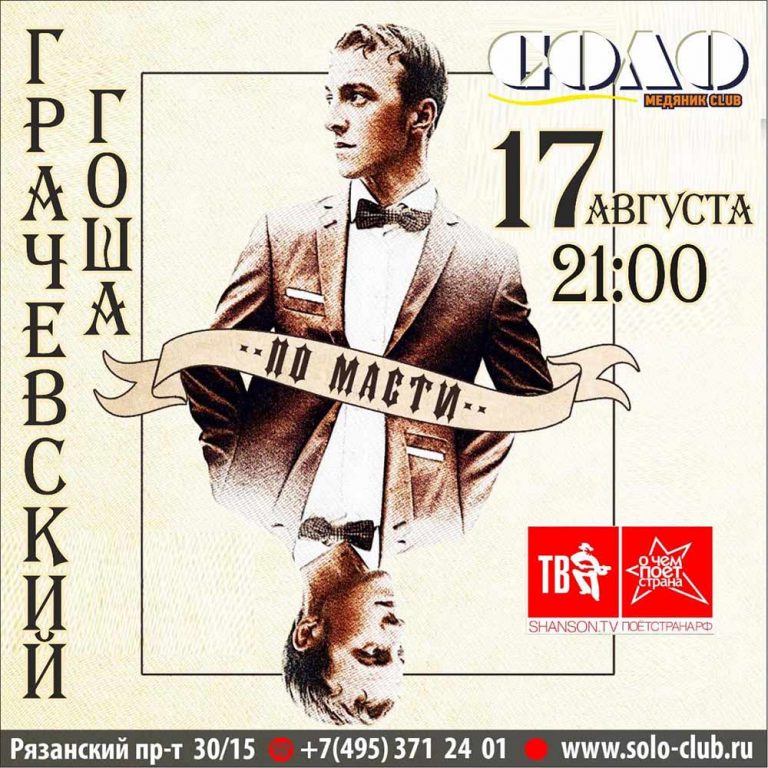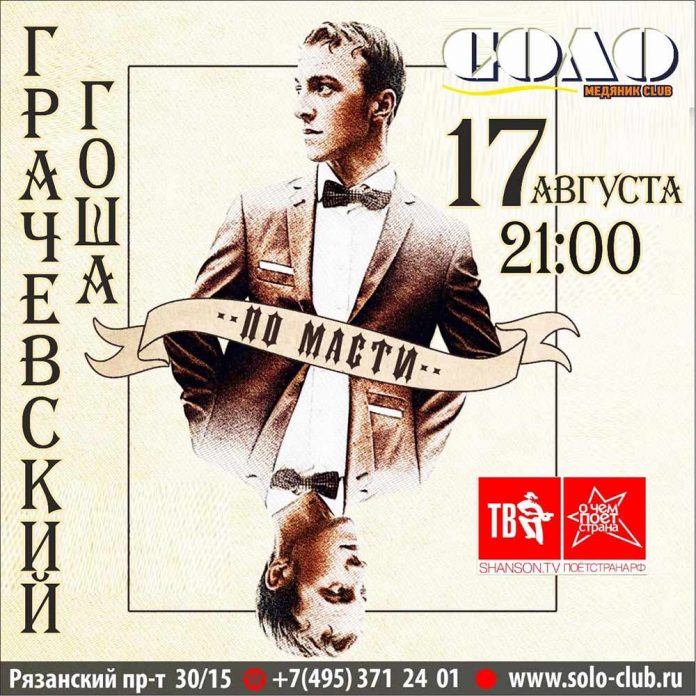 17 August in Moscow, in the entertainment club of the Medyanik "Solo", the performance of the chanson star will take place Goshi Grachevsky @gosha_grachevskiy. The guests will find a vivid musical program "According to the suit": favorite hits such as "My Madame", "Crazy Card" and others, as well as recently released new songs by the artist.
The start of the event in 21.00, telephone for information: 8-495-371-24-01. The club is located at: Ryazan Avenue, 30 / 15.
And now we invite you to listen to Gosha Grachevsky's album "By Suit" and remind you that it is available for listening and downloading on all digital platforms.