More than 20 thousand graduates will gather in the Park. Gorky in Moscow, where the annual holiday "Moscow 24 Graduation" will be held from 25 to 2018 in June.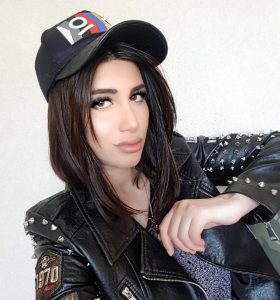 For the guys will be organized a grand concert with the participation of popular artists, but to choose which ones was given the opportunity to graduates themselves. According to the results of the vote, Feduk was in the first place, Moth was in the second, Olga Buzova was in the third. Also, the votes were given to Alexey Vorobiev, the group "Beasts", Elena Temnikova, Ani Lorak, Yegor Crida, the group "Pizza", Polina Gagarina and others.
In addition, the actress of the music publishing house "Zvuk-M" will also perform at the festival. Kristina Yesayan, which will perform the track "I'm with you."
"School prom is a momentous, solemn and touching event. This is a celebration of the best time in human life - a celebration of youth. Behind - the courtyard of the native school, ahead - uncharted roads of the future. And it is the graduates who are the happy owners of a powerful force that will lead to the desired heights. From the bottom of my heart, I congratulate everyone on graduation from school and the beginning of their adult life! See you at the concert! "Says Christina.
This time the holiday will be dedicated to Russian heroes, such as Yuri Gagarin, Mikhail Lomonosov, Vladimir Mayakovsky and others.
Photo in the top provided by https://www.mos.ru