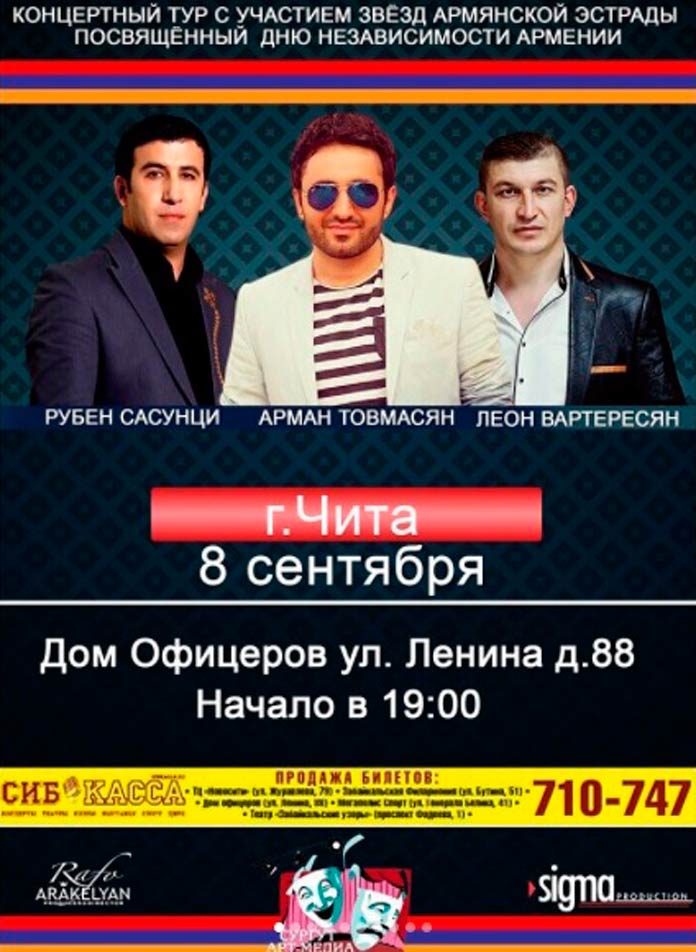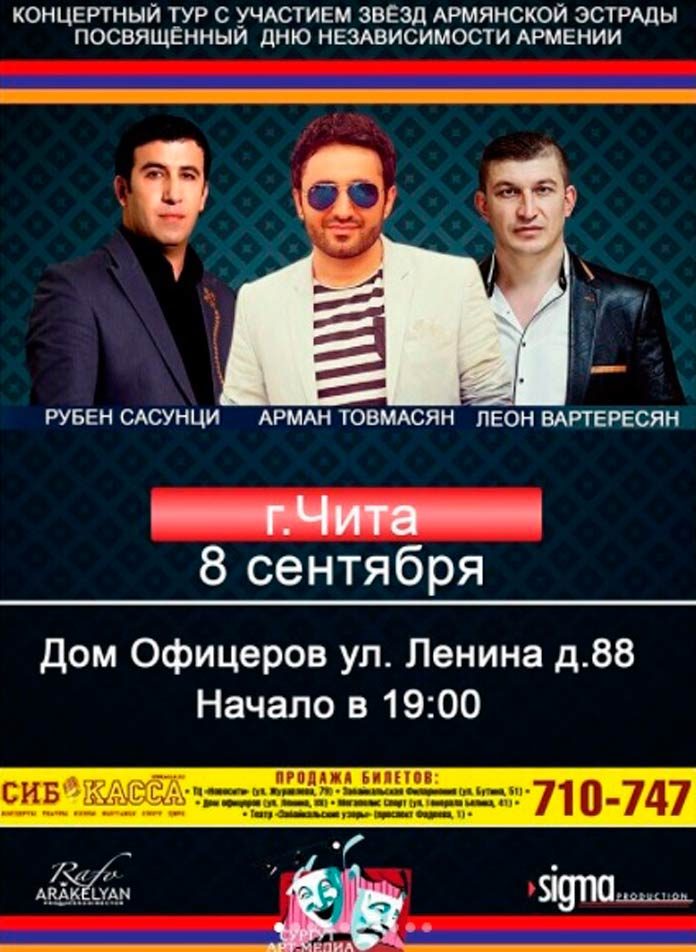 Popular Armenian performer Leon Varteresyan goes on a big concert tour with the participation of Armenian pop stars. It is dedicated to the Independence Day of Armenia, which is annually celebrated on September 21.
Leon Varteresyan: "We invite you to our joint concerts with Arman Tavmosyan and Ruben Sasuntsi, which will be held in 11-ti cities of Russia!".
A bright program, including favorite hits and musical novelties, promises to make the performances of artists unforgettable and impressive!
The tour runs from September 8 to October 1.
Everything will start in the city of Chita, where the performers will give the first concert. Then the stars will be met by fans from Ulan-Ude, September 10.
September 11 will be a concert in Irkutsk, 14 will be in Krasnoyarsk, and the next day, September 15 will be in Novosibirsk. In Tomsk, the artists will perform on September 19, in Surgut - on 21, in Tyumen - on 26. September 28 concert will be held in the city of Omsk, September September 30 - in Perm. The final performance will take place on October 1 in the city of Izhevsk.