February 14 in Grozny held the XI Annual Music Award "Song of the Year - 2018". On the stage of the Chechen State Philharmonic named after Adnan Shakhbulatov gathered artists who performed the hits of the past year, selected on the basis of a popular vote.
More 50 tracks participated in a music competition. All this time, the audience gave them their sympathies as SMS votes, and now, finally, the results were summed up, and the names of the winners were announced.
The first place was taken by the song "Tsalaalo" by the honored artist of the Chechen Republic Makka Mezhieva.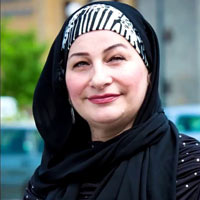 "My dear, thanks to each of you who voted for me! Thank you for your support, dear Ayman Nassievna! This is our common victory, "commented Makka.
Посмотреть эту публикацию в Instagram
The second place went to the song "Kkhollina hyo" by the national artist of the Czech Republic Elina Murtazova. In third place is the composition "The Noble Path" of Chechen folk artists - Sharpudi brothers and Rizavdi Ismailov, on the fourth - "On the road of the father" by Murad Baykayev, on the fifth - "Khaza b1-argash", performed by Radim Hadzhimuradova, on the sixth - "Duhkhyarlera without Ilyas Ebiev. The seventh place was received by the song "BHNUMXAlst älcha" by the People's Artist of the Chechen Republic and the Republic of Ingushetia, Aina Gotagazova, the eighth - "Acknowledgment" by Milana Edilsultanova, the ninth - by "Nana" performed by Umar Ibrahimov, and the tenth by Yakhar Yakhar.
The winners were awarded diplomas and silver figurines. The authors of the best songs also received awards.
In addition, the artist of the Sound Publishing House Isa Esambayev was awarded an honorary diploma for his contribution to the development of spiritual and moral education of the younger generation of the Chechen Republic.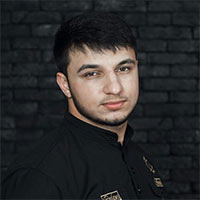 "I want to express my deep gratitude, first of all, to the Head of the Chechen Republic, Ramzan Akhmatovich, for the attention that he gives to us. Without your support, we would not be able to contribute. I would also like to express my gratitude to the director of the Chechen State Philharmonic - Tomen Denilkhanova for this award, for me it is very significant, since I have since my childhood sought to be useful for my republic and contribute to the development of religion. I gave it to dohya doyle ash small dash derg! ", Commented the artist in one of the social networks.