The singer released a new song and a video called "The Tear Rolled", in which many of his listeners learned their story ...
Listen and download the song of Manvel Pashayan "Tear rolled"
Watch Manvel Pashayan's video "The Tear Rolled"
After the release of the song "Soul breaking" fans began to "tear up" Manvel Pashayan, demanding the continuation of the spiritual story. Regular comments with requests from subscribers in social networks prompted the artist to release a new song in a similar vein ...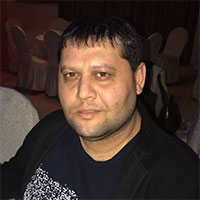 "The fact is that you tear up the Soul" - the story is over. There is simply nothing to add. But I realized that the people want more touching songs about true love, life, not fabulous. Then I created music for the future track, and then I contacted Skype author Igor Blotsky and, singing a melody, told the idea. He immediately imbued and after a short time wrote the soulful text of a future song. Arthur Ghazaryan made an excellent arrangement, and it's time to start shooting the video, "says Manvel.
Video artist, without hesitation, decided to shoot with clipmaker Harut Tevosyan, who worked on the clips "Tearing the soul", "Roses, roses" и "All your eyes". The script was written as close as possible to the text of the song, and the appropriate locations were chosen in Kislovodsk and Novopyatigorsk.
"We prescribed a plot close to life and realized that we were not mistaken when after the release of the video a crazy rush began! Already in the first days, the views began to grow very actively, the number exceeded 2 000 000, and in the comments people wrote that "it's impossible not to cry out", "this story is about me" and so on. We hit the hearts of the people. Because similar situations, when lovers have to part under the pressure of parents, happen often. This is a touching love story, which is described in the song:
"So saying goodbye is very painful,
Let go of your palms.
But we can't change the fate of the laws ... ", the performer comments.