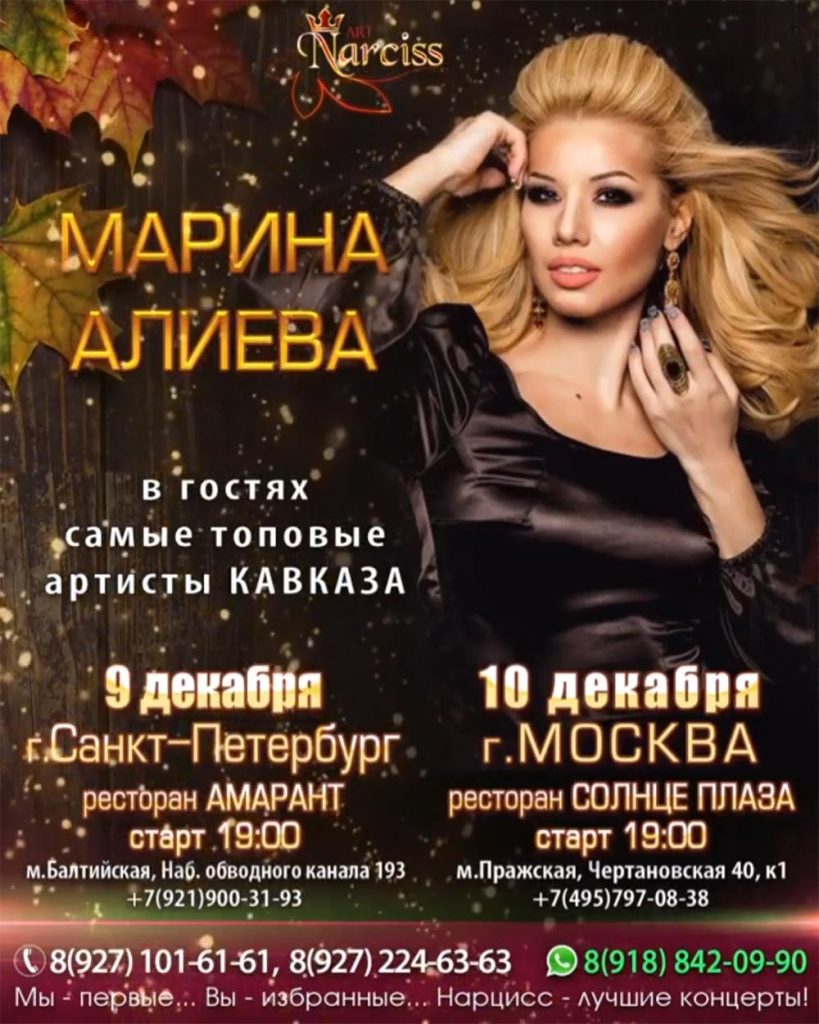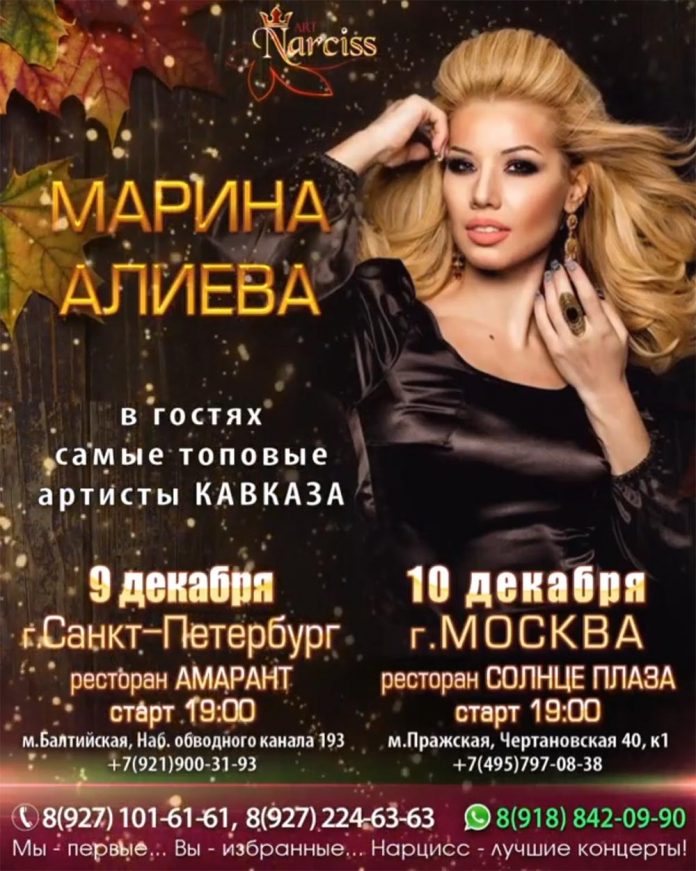 Popular singer Marina Alieva prepares for concerts to be held in early December in St. Petersburg and in Moscow
December 9 artist act in front of the St. Petersburg public. The concert will take place in the restaurant "Amaranth". Guests will also be pleased with their songs this evening. Ruslan Hasanov, Magomed Alikperov and Selim Alakhyarov.
December 10 performer will perform in the capital, in the restaurant "Sun Plaza". Star guests on this day will be: Archi-M, SAMIRA, Selim Alakhyarov, Magomed Alikperov and Ruslan Hasanov.
"I am waiting for our meeting, my dears," Marina Alieva says, addressing her listeners, "this will be the warmest, clearest evening in the circle of old, already beloved, as well as new songs. Surrounded by love and beautiful compositions. "
For reservations, please call: + 7 (927) 101-61-61, + 7 (927) 224-63-53
https://instagram.com/p/BbKIXGIn4Vr/