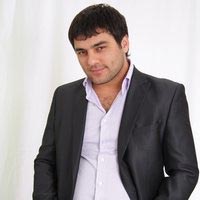 Name: Tkhagalegov Murat Anatolevich
Date of Birth: July 30 1984 city
Place of Birth: Nartkala
Education: secondary special
Start a music career: November 2009, XNUMX
Albums: the single "At the Disco", the single "Kalym", the album "I forget you"
M. Thagalegov: "Music is life for me".
Official pages of Murat Tkhagalegov in social networks:
Video clips by Murat Tkhagalegova
Songs of Murat Thagalegova
Instagram Murat Thkhalegova
Articles about Murat Thagalegov
A new clip of Sultan Hurricane and Murat Tkhagalegov has been released This fans of Sultan Hurricane and Murat Tkhagalegov have been looking forward to! Today, artists with the support of the music publishing company "Sound-M" ...