Families from the republics of the North Caucasus went in search of the blade of Timur
10 family members from different republics of the North Caucasus, Moscow and Bashkortostan went in search of an ancient artifact - the blade of the medieval conqueror Timur, against whom the peoples of the North Caucasus and the Volga region united in the XIV century.
All this happens as part of the filming of the All-Caucasus ethno-tourist reality show "The Testament of the Ancestors". As the organizers emphasize, this is the first ethno-tourist TV project, which has no analogues in Russia.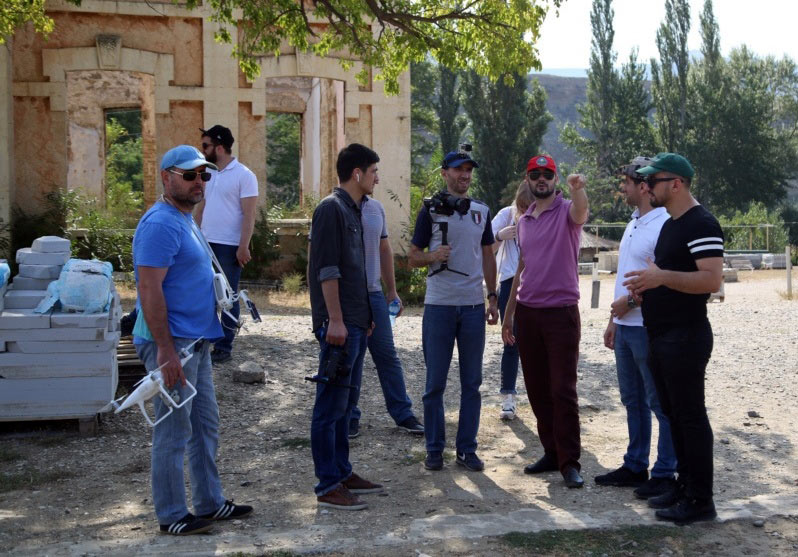 Participants of the show are divided into two teams. In the story, in search of the blade, they fall into the atmosphere of the secrets of the Middle Ages and the legends of the Caucasus and travel along the tourist routes of the North Caucasus Federal District. As planned by the organizers, in addition to tracking the adventure plot, viewers will be able to get acquainted with the sights of the region.
The project was directed by Kamil Aliyev, the winner of the "My Dagestan" and "Mayak" film awards, and Buynamidin Kurbanov, the general director of the DL PRODUCTION studio, directs the film crew.
The shooting began on the territory of the dune of the Sary-Kum and the Sulak canyon. Here they will last until September 29.
The result of the reality show will be a television movie.
Photo: https://www.riadagestan.ru