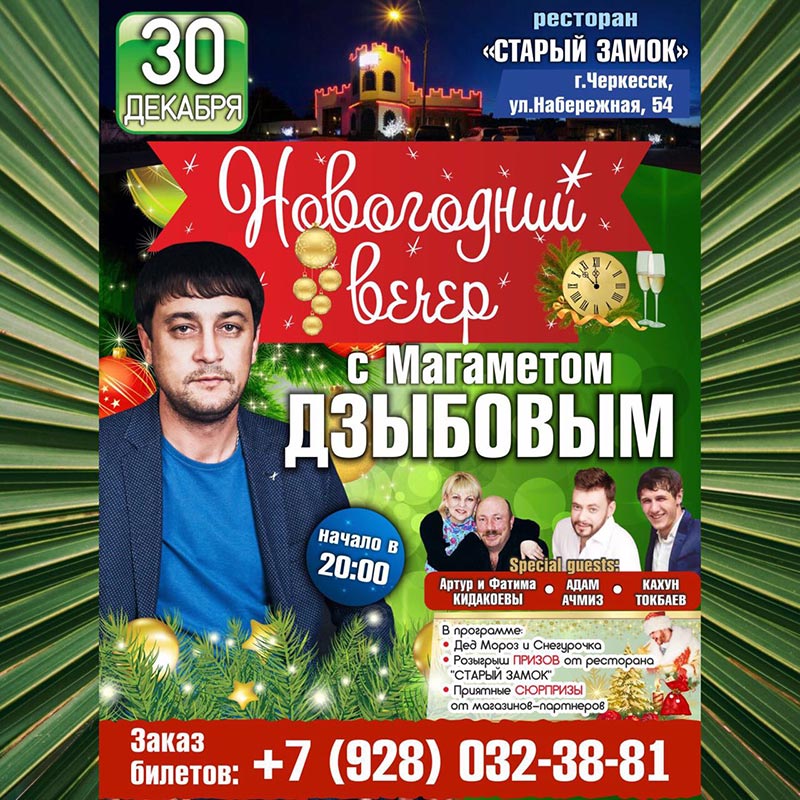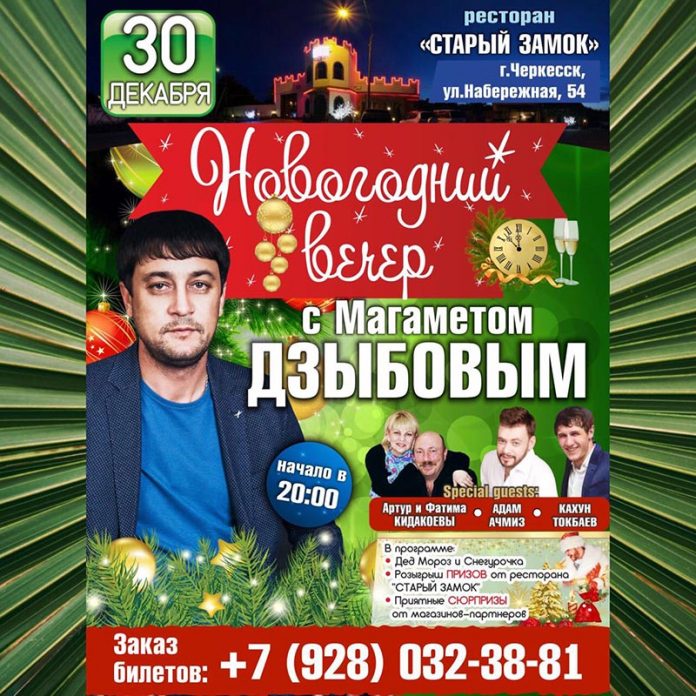 Popular Caucasian singer Magamet Dzybov prepared a New Year's surprise for his fans in the city of Cherkessk ...
December 30 will be a festive evening filled with fun, gifts and, of course, music!
Magamet Dzybov will delight guests with his hits and the newest songs.
For guests will also perform Arthur and Fatima Kidakoeva, Adam achmiz and Kahun Tokbayev. And, of course, what kind of New Year's holiday without Santa Claus and Snow Maiden? Fun dances, exciting jokes, warm friendly atmosphere - they will give all this to you on New Year's Eve!
Arrange yourself and your loved ones an unforgettable holiday! December 30 event will take place in the restaurant "Old Castle". Start in 20.00. Ticket booking: + 7 (928) -032-38-81.