Popular Dagestan performer Anora presented today another musical novelty - the track called "Loyalty".
Listen and download Anora's song "Loyalty"
The author of music and words is Magomedzapir Abdullaev. According to the artist, this song will be a great addition to the wedding repertoire and the audience will like its dynamism and romantic mood.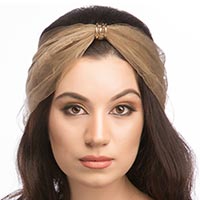 "This is a very incendiary track! When I perform it, I myself want to dance. I am sure that this desire will be passed on to the public, "comments Anora.
Releasing one project, the singer works in parallel on others. So, soon the fans will see the new clip of Anora - on the song "Between two worlds". Video filming is now underway in Moscow.