From today, a bright novelty has appeared on the windows of digital music stores - the song "Not Such" by Oksana kosova @kosova_music! Sergey Litvinovich wrote the music for the track, words - Anastasia Litvinovich.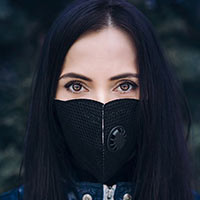 "To create this composition, we were inspired by the idea that each girl considers herself an individual, even when it is not appropriate," says Oksana, "the modern world is obsessed with its own ego, and no one wants to be like everyone else (hence the invented images social networks). But some people treat themselves with humor - they accept themselves as they are and get high on life! "
Last year, together with the author of the text for this song, Oksana decided to make a creative clip and announced the casting, in which the main characters of the video were selected.
"We gave the applicants a mini-test for the ability to light up the music. The main task was to show how they love themselves and enjoy life! We invited those who best coped with this, to the shooting. They passed in Moscow, as such, we didn't have a director, we just had a great day with friends! "
You can watch the video for the song "Not Such" and download this song right now on our website. Also, the video is available on the Sound-M YouTube channel, and the single is available on all digital platforms.
Listen and download Oksana Kosova's song "Not Such"
Watch Oksana Kosova's video for the song "Not Such"