Popular Artists Sha man и kamik presented today the next joint track. According to the author of the song - Kamik, "Leave me" - a single, born overnight and designed to show the audience that everything is easier in love than it seems ...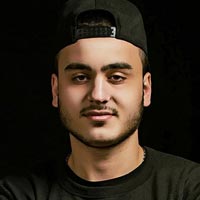 "The song is very simple, but with the meaning necessary. I wanted to write about love as usual, but in a situation where the guy just got tired of everything. It happens very often in a relationship - there is a discrepancy. In this case, you have to be honest with yourself and your other half, you do not need to complicate everything. If this person categorically does not understand you, then let him go, then it is not yours. We have tried to convey this ideas and these emotions in a new track, "Kamik comments.
From today, the song "Leave me" is available in all digital storefronts. We invite you to listen and download the single on our website right now!
Listen and download the song Sha Man and Kamik "Leave Me"