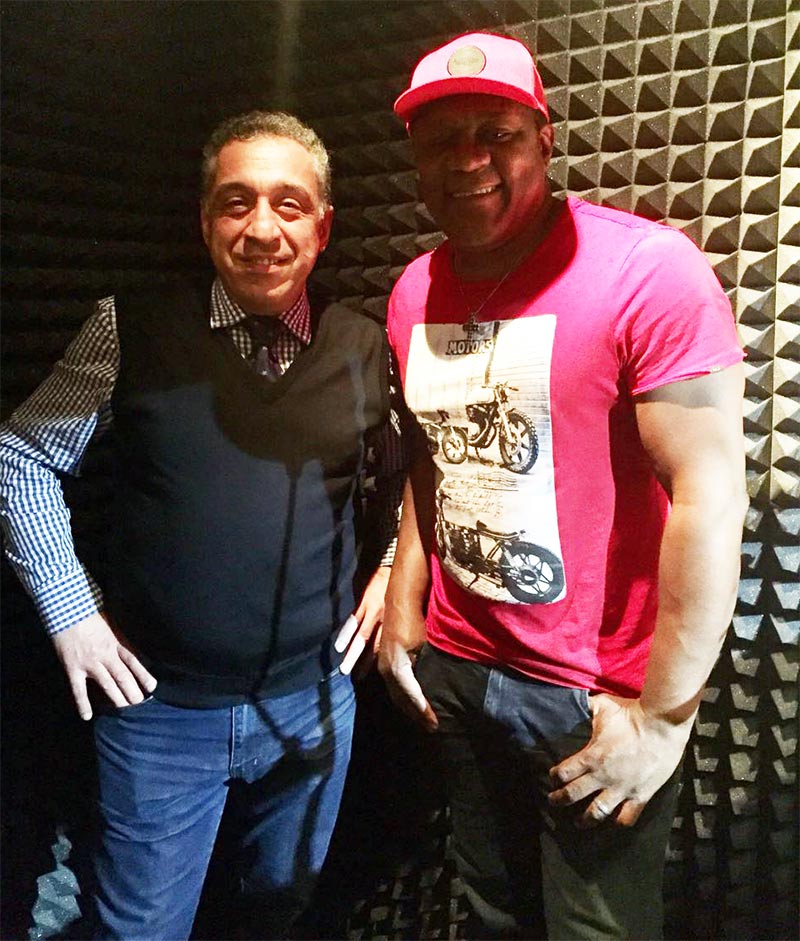 The participant of the TV show "Star Factory-2", a popular artist Pierre Narcissus, whose memorable voice and tremendous charisma won the love of the Russian and foreign public long ago, recorded a duet song with the famous author and performer David Divad.
"Happiness around" is the name of the joint project of artists, David wrote it. Even before they met Narcissus in person, they knew very well and highly appreciated each other's musical talents, and having recently met in the Forcerecords studio, from the legendary rapper N`Pans, they decided to record a duet there.
"I showed Narcissa a couple of my compositions," says David, "and he both liked him immediately. We chose "Happiness Around" for the duet because it is a very kind song, warm. Such words that are sung in it can be addressed with love to mother, beloved woman, sister, daughter. Hear, understand everything yourself! Narcissa hadn't had such songs before, he is also interested in trying himself in this. Of course, this is not our last joint project, there are big plans for the future ahead! "
At the moment, a new song in the process of mixing, fans of both artists are looking forward to when the track will be released. We will keep you informed, stay tuned and do not miss the new product!