Azamat Bishtov's new song is already available for listening and downloading.
"Karekamyl" is a sad, but striking song-crying in its beauty, in which verses sound on behalf of the father who lost his daughter.
As tells Azamat Bishtov, the composition tells the story of the death of a beautiful girl named Fatimet, who perished to the sounds of a musical instrument called "kayerqamyl".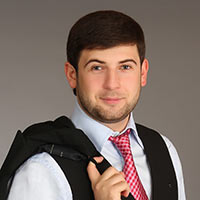 "Fatimet was famous for her intelligence, beauty and modesty. Her ability to stay in society, dancing caused the admiration of others. When she appeared at weddings, the musicians began to play harder, the guys were eager to distinguish themselves and earn the right to dance with her.
At one of the weddings, when Fatimet was taken to the dance circle, they launched a festive volley in honor of the beauty from the shotguns. Under Khatiyako's approving shouts, the arrows tried to shoot more bullets. They sounded excited, and no one noticed how one of these bullets hit the girl, and great sorrow happened, "Azamat says.
This misfortune happened to the sounds of a musical instrument k'erekamyl, whose name can be translated as "black flute". Hence the name of the composition.
To listen to and download the song "Karek'amyl" is already available in all digital storefronts.
Listen and download the song of Azamat Bishtov "K'erekamyl"