Meet the new beautiful, romantic song of love and happiness performed by IARS - "Tenderness". Her artist dedicated to all who love and in love ...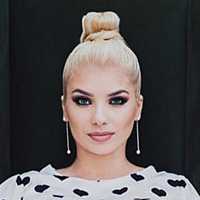 "I adore slow, melodic compositions - this is mine," says YYARA, "and the new track to the words of Sveta Hasanova and the music of Murad Magomedov was perfect for me.
The text was ordered specifically for the main dance of the young not to the wedding. In it, I tried to convey every word from the face of the bride to her lover. I believe that anyone in whose heart even a small light of love is burning will also be affected by this composition, after all, it is also pleasant to just listen to it. In my performance of this single, my heart overflows with tenderness and love. I think it's not for nothing that the producer and I did such a great job! "
IYARA also released a touching video for a new song, in which viewers will see how the eyes of lovers in weddings glow with happiness. You can watch the video and download the track "Tenderness" right now on our website.
Listen and download Iyary's song "Tenderness"