Rustam Nakhushev presented a mini-album of three songs
Mini-album of love songs released today Rustam Nakhushev @ r.nahushev in conjunction with the music publishing house "Sound-M" @zvukm. The EP was named "Three Desires" and included three compositions that the artist has been working with since the beginning of the year.
Listen and download the album "Three Wishes" by Rustam Nakhushev
"Cold Evening", "Three Desires" and "Treason" are lyrical tracks, the first of which is the author's, and the other two are folk. And although the artist worked on each of them with great diligence, he particularly highlights the title track: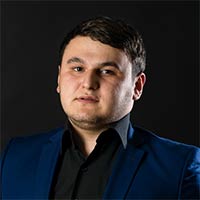 "It often happens that songs written long before their premiere suddenly become relevant due to their musical style or meaning. With the track "Cold Evening" that's exactly what happened. The parting story that was once born in my head fit perfectly into the overall concept of today's mini-album and is probably more dear to me more than others, not only because I wrote this song myself, but also because the story that I wanted to share. It is considered to be that you need to fight for love, but I am convinced that there are situations when you just need to let it go ... I wish the fans of my work a pleasant listening! ", Says Rustam.
The Three Wishes EP is already available in all digital storefronts!
---
We also offer fans of Rustam Nakhushev to listen to his most popular songs according to the version of the Yandex.Music portal.
Popular songs of Rustam Nakhushev