Redji Bloom has released a song and video "Cuddle"
Singer Redji Bloom, formerly known as a singer of cover versions, presented today the first author's song - "Press", which was released along with the video clip of the same name.
Watch Redji Bloom's video "Cuddle"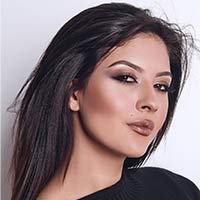 "This track was born with a mad rhythm," says the artist, "one can say it all happened unexpectedly for me. Gevorg Martirosyan wrote it, and the arrangement was made by Maxim Ovsyanikov. The song to some extent reflects the story of the lives of people who are experiencing frustration and lose loved ones. It has a deep meaning and it is very important for me to pass on everything that I feel to my listeners. After all, music is a part of me, a reflection of my soul and my mood. This is my life, and I want to talk about what is in my soul and in my heart to my listeners. "
Listen and download Redji Bloom's song "Cuddle"
The video for the song "I press" was filmed in Moscow, directed by Dmitry Kulagin.
"The idea of ​​this video is that the heroine of the plot is a self-sufficient lady who does not regret her disappointment in love, although she still loves. She has changed dramatically for the better. He wants to show his second half these changes, saying thus: "Look who you have lost." How smart and successful she is, "Redji Bloom comments.