Ruslan Kaytmesov started recording a new song "Blue Sky"
"Blue sky" - the so-called new composition Ruslana Kaytmesovwhich he performs in a duet with a charming young singer Ainara. The song was written by famous author Anzor Haup.
---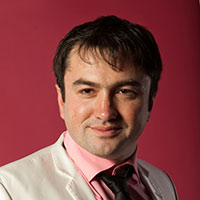 "I have high hopes for this track. Because Anzor is a composer of many bestsellers and because the song itself turned out to be very beautiful, soulful. Largely due to the participation of Ainara. When I first heard her singing, I immediately had the thought of doing something together. "Blue sky" is a great start, because for a duet the theme of love is the most suitable! ", Says Ruslan.
According to the artist, the composition is at the stage of completion, and this means that very soon Kaitmesov fans will hear the novelty.